Change The Tip
1. Find the order you'd like to adjust the tip on.
2. Click "Full info/edit".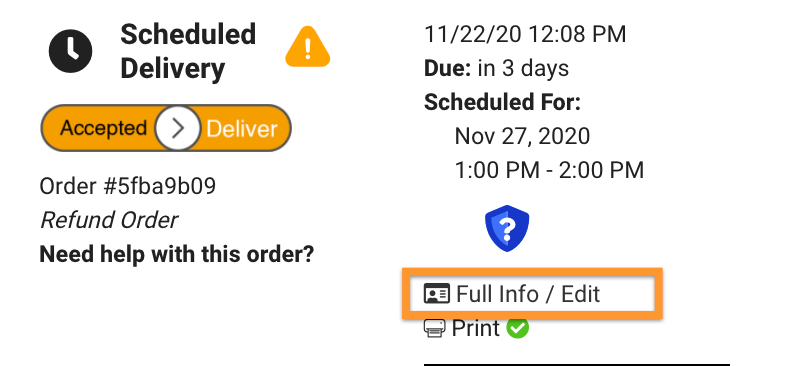 3. Click the "Edit" order button.

4. Adjust the tip to the desired amount.


5. Click "Save".
6. Click "Update Order".
7. Review the new order details, including the subtotal amount, the coupon discount, and the total amount.
8. Click "Approve Order"
Note: You will still have to accept/decline the order as usual.