The final steps in the FedEx Web Services certification process is to complete the highly detailed 'Label Evaluation'. These labels are evaluated for compliance against FedEx regulatory standards to ensure no delivery service interruptions occur once your packages enter the FedEx operational network.
Complete the Label Cover Sheet (attached here)
Click Load Test Shipping Labels from your City Hive merchant portal to generate the sample label. *Note that there are two labels. One for express and one for ground.
Print the labels using your label printer
Scan the labels using your printer as a PDF at 600 DPI. In order to keep the file size manageable, please do not use a higher resolution
Email the PDFs of the labels and Label Cover Sheet to: label@fedex.com
What Happens Next
The Bar Code Analysis Group will provide results via email within three business days of receipt.
If the labels are compliant with specifications, the customer can begin shipping. You will see the label show up for download under the Shipping Info section on each shipping order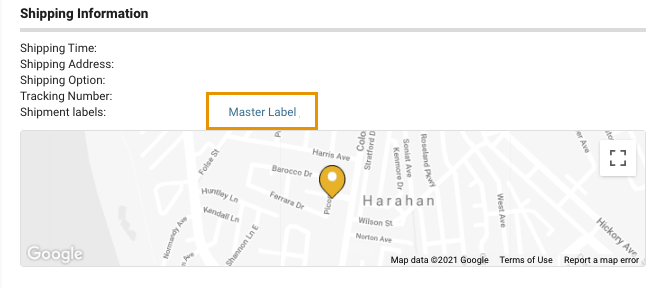 If the labels are non-compliant, the Bar Code Analysis Group's email will list the issues with recommendations for resolving them. Consult your FedEx technical rep for a resolution and then re-submit your corrected labels along with the Label Cover Sheet.
Email the Bar Code Analysis Group if you need assistance.
Note: If the scanned labels are without visible defects (such as lines going through the barcode, spots in the ink, or physical damage), then they may pass inspection and approval will be granted. However, if there are defects, physical copies will be requested.
Physical Labels
Pay particular attention to print quality and accidental enlargement/shrinkage of labels (i.e. scaling). These are the top two reasons why labels do not pass the label evaluation process.
Failure to include this cover sheet and failure to populate for all fields on the cover sheet, will significantly delay your evaluation timeline.