Protect your business from chargebacks by sending a small deposit between $.01.-$.99 to a customer's account who's been flagged as suspicious.
Top Reasons to Verify a Credit Card
If this would be the customer's first purchase and the order amount is larger than $100
The order contains items with high resale value (Hennessy, Dom Pérignon, Clase Azul)
Billing and delivery zip codes are from different states
How to Verify a Credit Card
Select Verify CC at the top right of your screen next to the suspicious behavior warning

Trigger the deposit by clicking Yes, Continue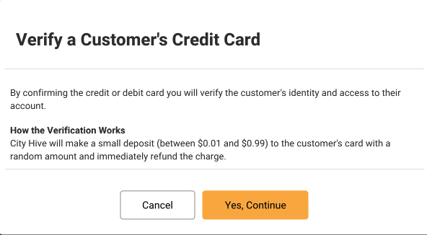 Proceed by entering the amount the customer sees in their bank and click Verify.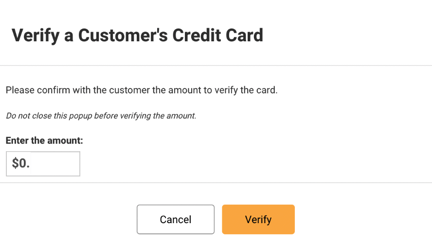 If the wrong number is entered you will be prompted with an error message.