Advanced Order Processing
Add a Coupon to an Order
1. Find the order you'd like to add a coupon to.
2. Click "Full info/edit"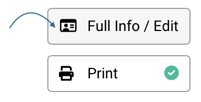 3. Click the "Edit" order button.

4. Click on the Coupons button.

5. Select the desired existing coupon from the drop-down menu.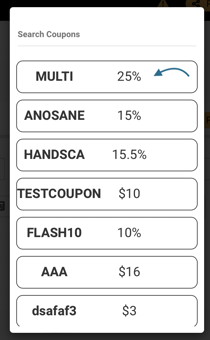 6. The coupon you choose will show up on coupon section of the order.

7. Click "Update Order".

8. Review the new order details, including the subtotal amount, the coupon discount, and the total amount.
9. Click "Approve Order"