Introduction
Whether you already have an allocated product you don't wish to discount or you have close margins on some of your wines that you want to exclude from your case discounts, this article will go over how to prevent products from receiving discounts from coupons and automatic discounts in the Merchant Dashboard.
Step 1. Find the product
To start, go to your Merchant Dashboard and navigate to the inventory section. That's the barcode icon in the left side orange menu.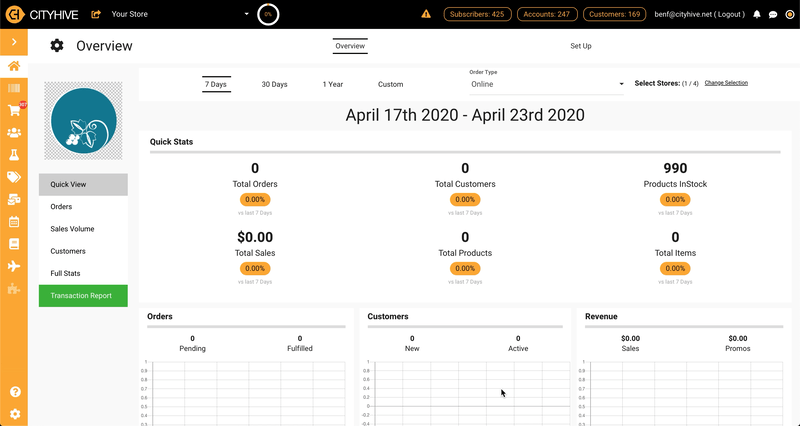 Either scroll until you locate the desired product or use the search box in the right hand corner.
Step 2. Add the tag
Once you've found the product in the inventory list, click the "Show Tags" button on the top filter menu to reveal the tags field.

Then add "nodiscount" to the desired product's tag field and hit the Tab key on your keyboard to save.

Do this for any product that you wish to prevent from being discounted.
If you clicked into the product details page of the product, scroll until you find the Custom Category field and add the "nodiscount" tag there.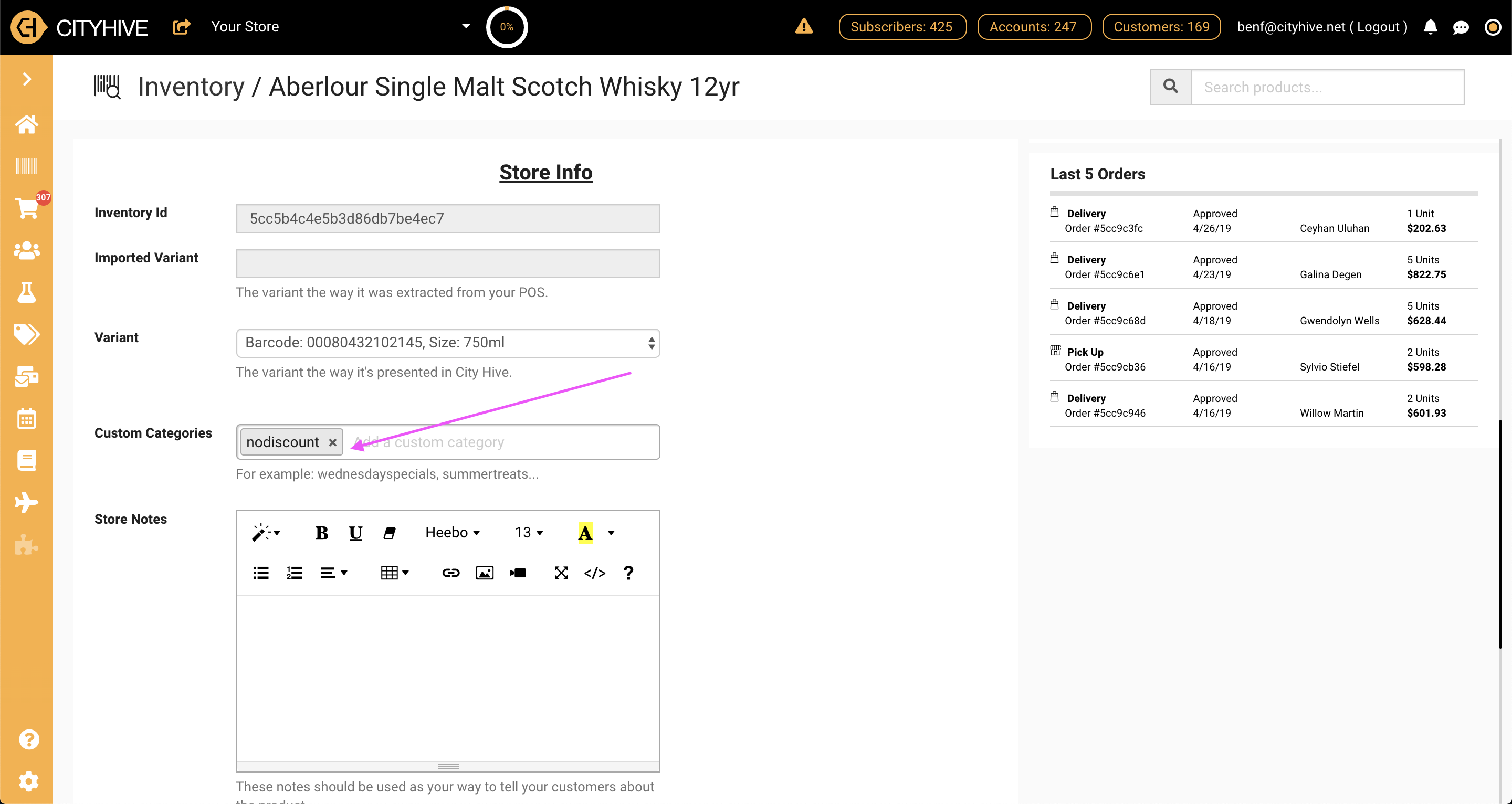 Note:
If you have sale price data or a prevent discount option in your POS that you would like to be synced to the Merchant Dashboard, please email support@cityhive.net to request this.