City Hive provides free product information management (PIM) tools for brands to update product and brand content and syndicate the information across its network of thousands of independent retail websites and mobile apps. Once edits are submitted through the dashboard, they go through an approval process by City Hive, which can be monitored in the "Modification Offers" section of your supplier dashboard.

1) Getting Started: Create an Account and Upload Products
To manage content through your Supplier or Distributor City Hive Dashboard, you first need an account. If you do not have an account, learn how to set one up
here
.
In order to manage product information, you must upload product brand names and UPCs. This can be done during when you create your account, or in the Inventory section (barcode icon) of the dashboard.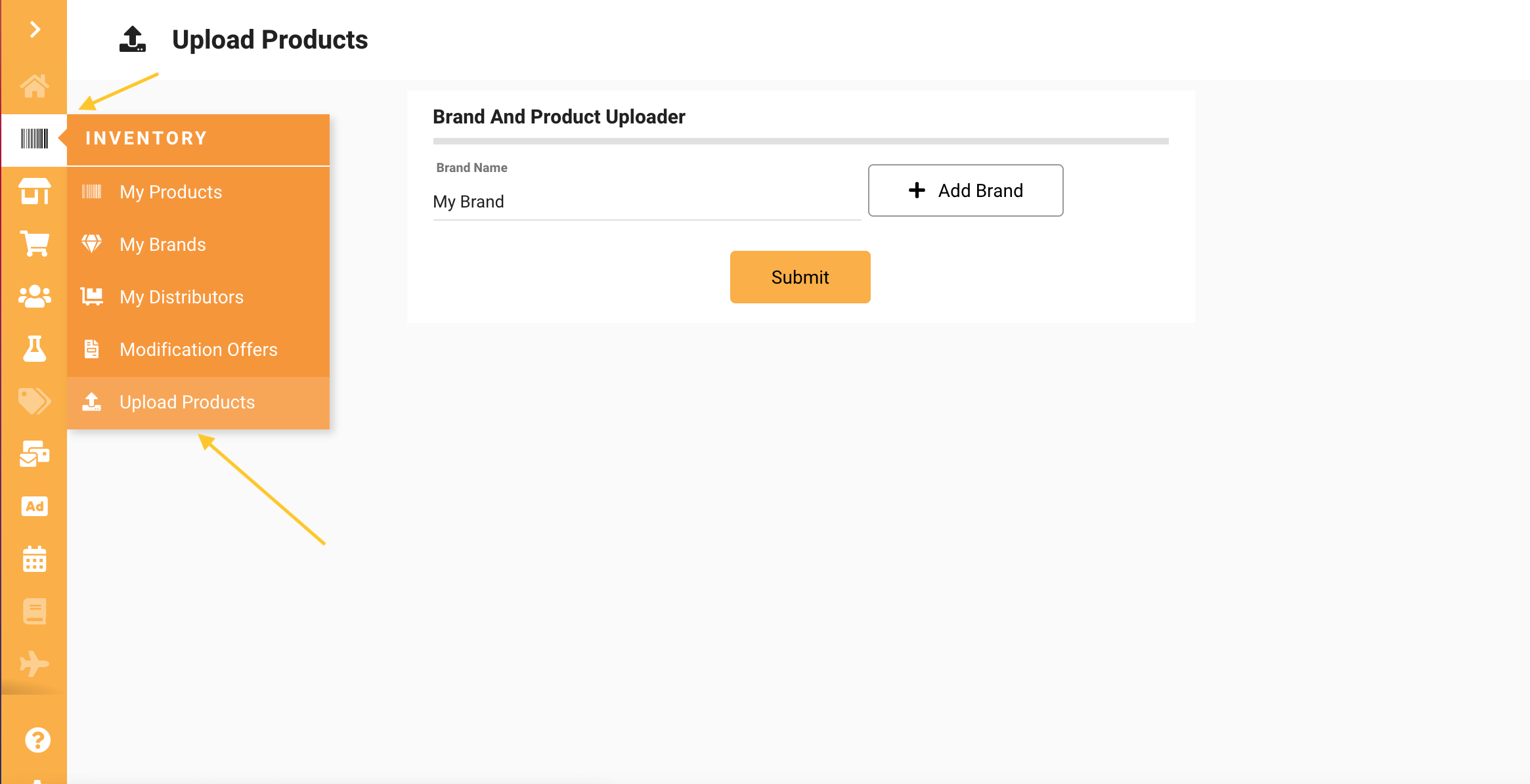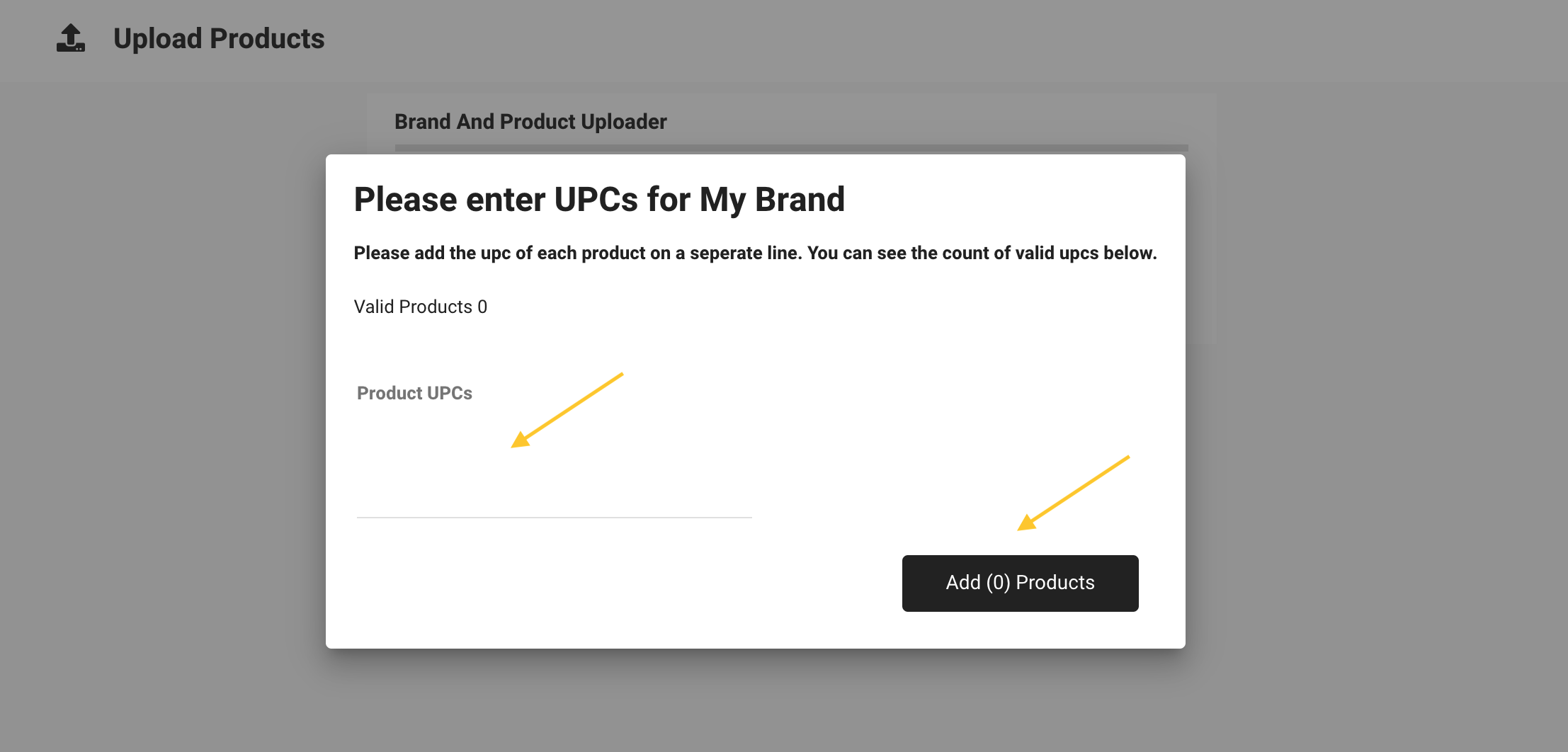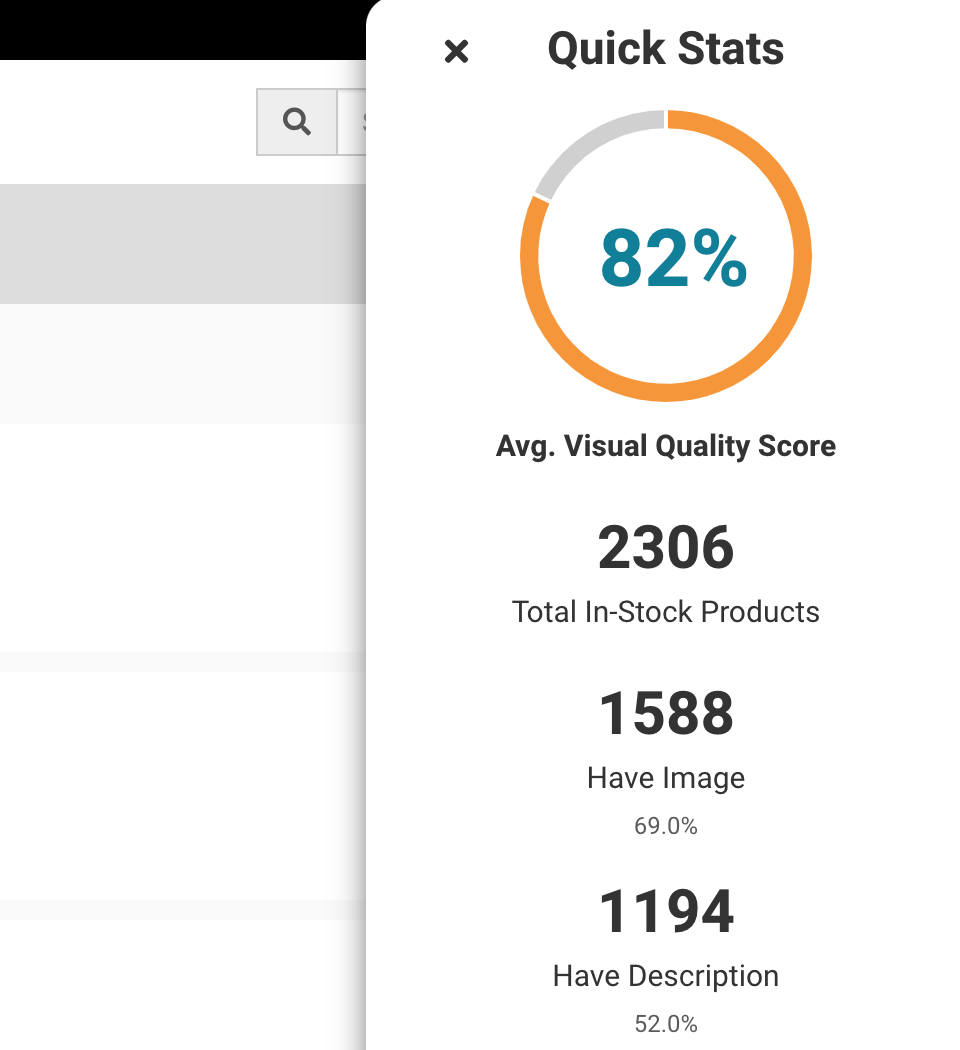 2) Check your Quick Stats
Take a pulse on how your products look online with our quick stats tool located in the upper right hand corner of the Product Inventory section.

Quick stats give you an average visual quality score and let you know how many of your items have images, descriptions and product details. Something to note -this rating indicates that the information exists, but not necessarily that it is up to date.
3) Quick Edit and Bulk Edit Products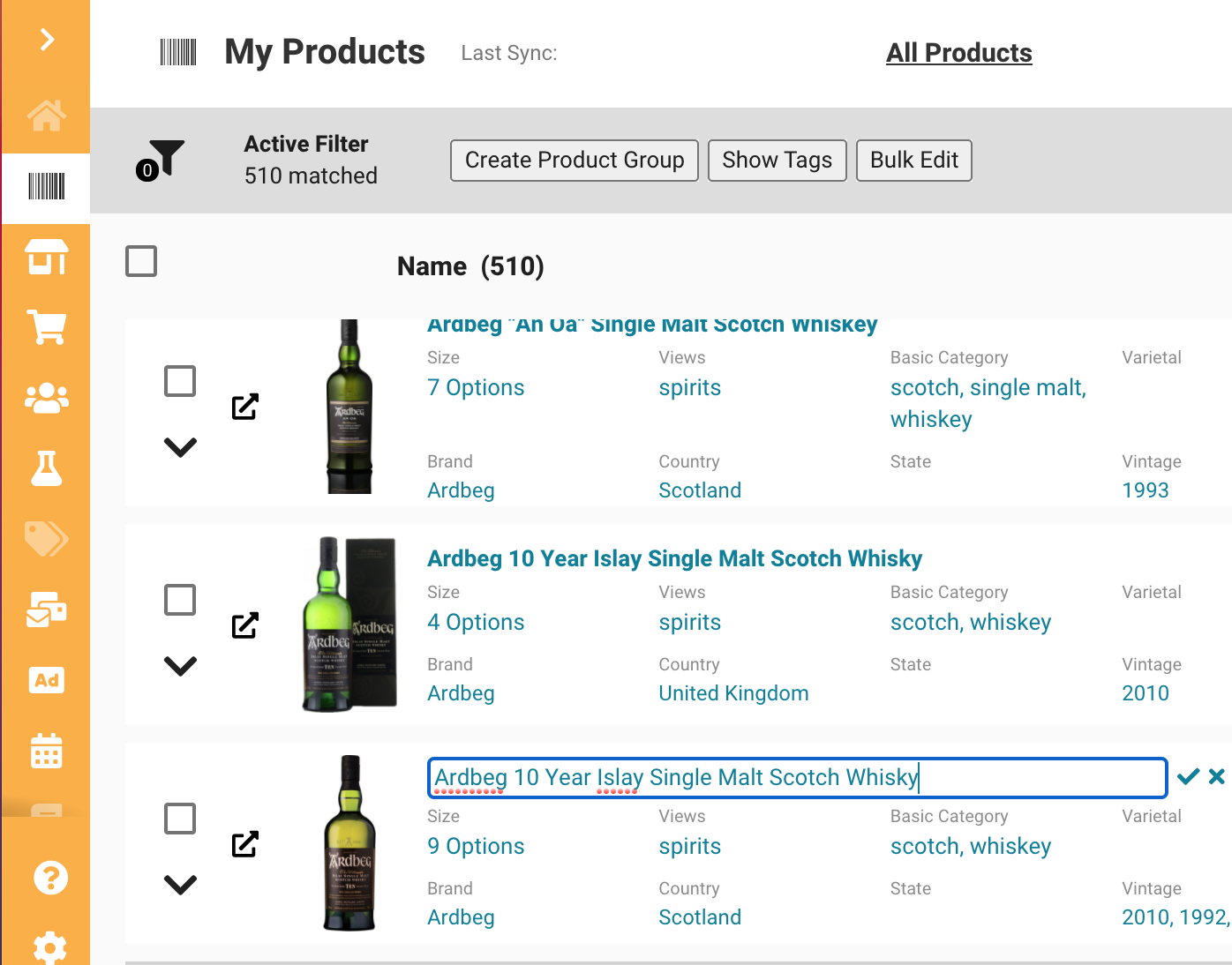 Off the bat, you may notice many several versions of the same product. Best practices first step is to go through your product naming is consistent and there aren't two different names for the same product.
To do this, hover over the product name and click the pencil. Change the name and click the check mark. You can also quick edit the product image, and country in the same manner.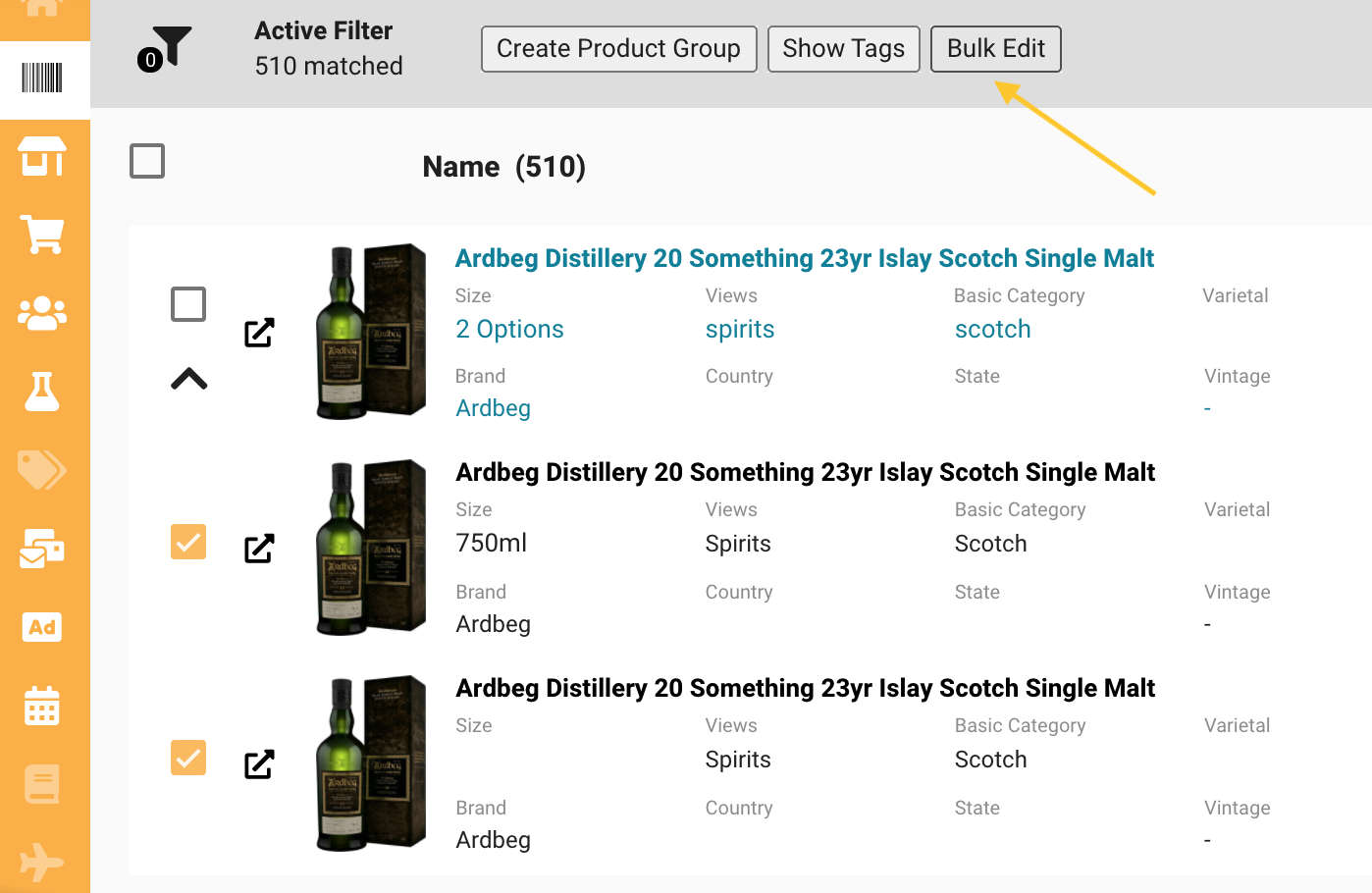 To bulk edit products, click the down arrow underneath the check boxes for all items you wish to edit. Click Bulk edit at the top of the page, edit the field and click the check box to save.
PIM Best Practices Note - In City Hive, vintage and size information is driven from the retailers' POS systems and lives in a separate field from the product name. This means product names should NOT include sizes or vintages. A good rule of thumb is that if what's in the bottle is the same, the name should be as well.
Once products carry the same name, they will roll up under a single view.
4) Full Product Detail Edits
To edit full product details, click on the product name or the box with the arrow next to the product name. This will bring you to a page where you can submit detailed edits for your products. All edits are subject to review and approval. Content that has been approved will show the orange toggle as "City Hive." Content under review will show orange toggle as "My Own."



In addition to editing consumer-facing content, you may also add keywords. These are tags of non-branded terms that consumers are likely to search when browsing for a type of product. Terms like "Organic," "Women-owned" or pairing terms like "BBQ" or "Pizza" are great, as well as product-specific descriptors like "Fruity" "Bold" "Peaty" or organization associations like "Wines of Chile", etc. These terms improve your search results and SEO.


Each product is associated with a brand and you can also upload brand images and descriptions to improve your search representation on websites. Learn more here.

All edits go under review and can be monitored in the "Modification Offers" section of your dashboard. Modifications typically take 48hours for approval. Edits that do comply with City Hive's policies may be declined. Learn more about best practices for Product Information Management here
.