A Supplier Account on City Hive gives you access to free product information management tools, as well as marketing syndication opportunities across City Hive's network of thousands of independent retailers.

Setting up your account is quick and easy to do.
1) Go to Cityhive.net

2) Click "Get Started" in top right corner of navigation

3) Select "Supplier"

4) Provide contact information to create the account

5) Add brands and UPCs (you can also do this later from the dashboard)

6) Check email to confirm account and login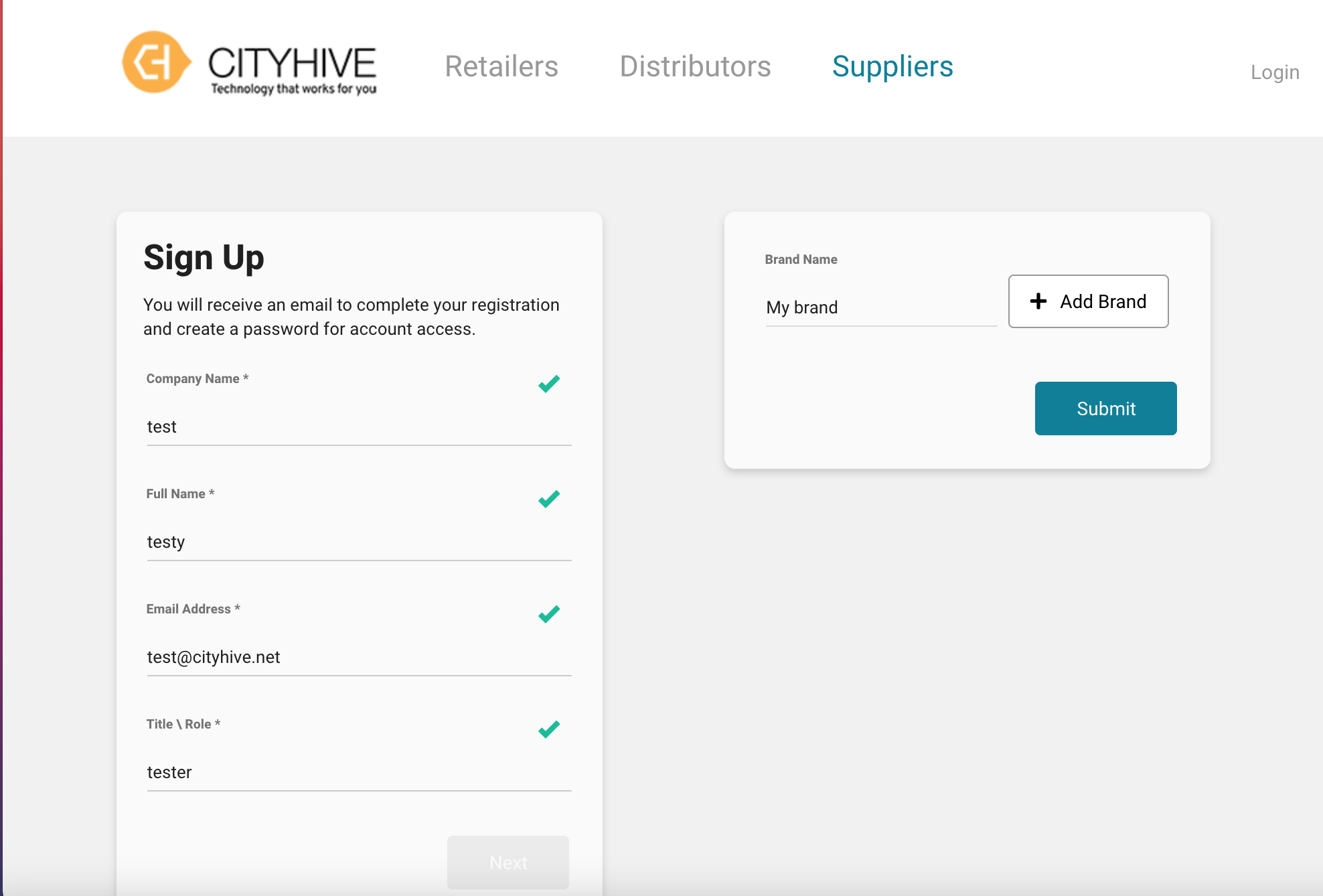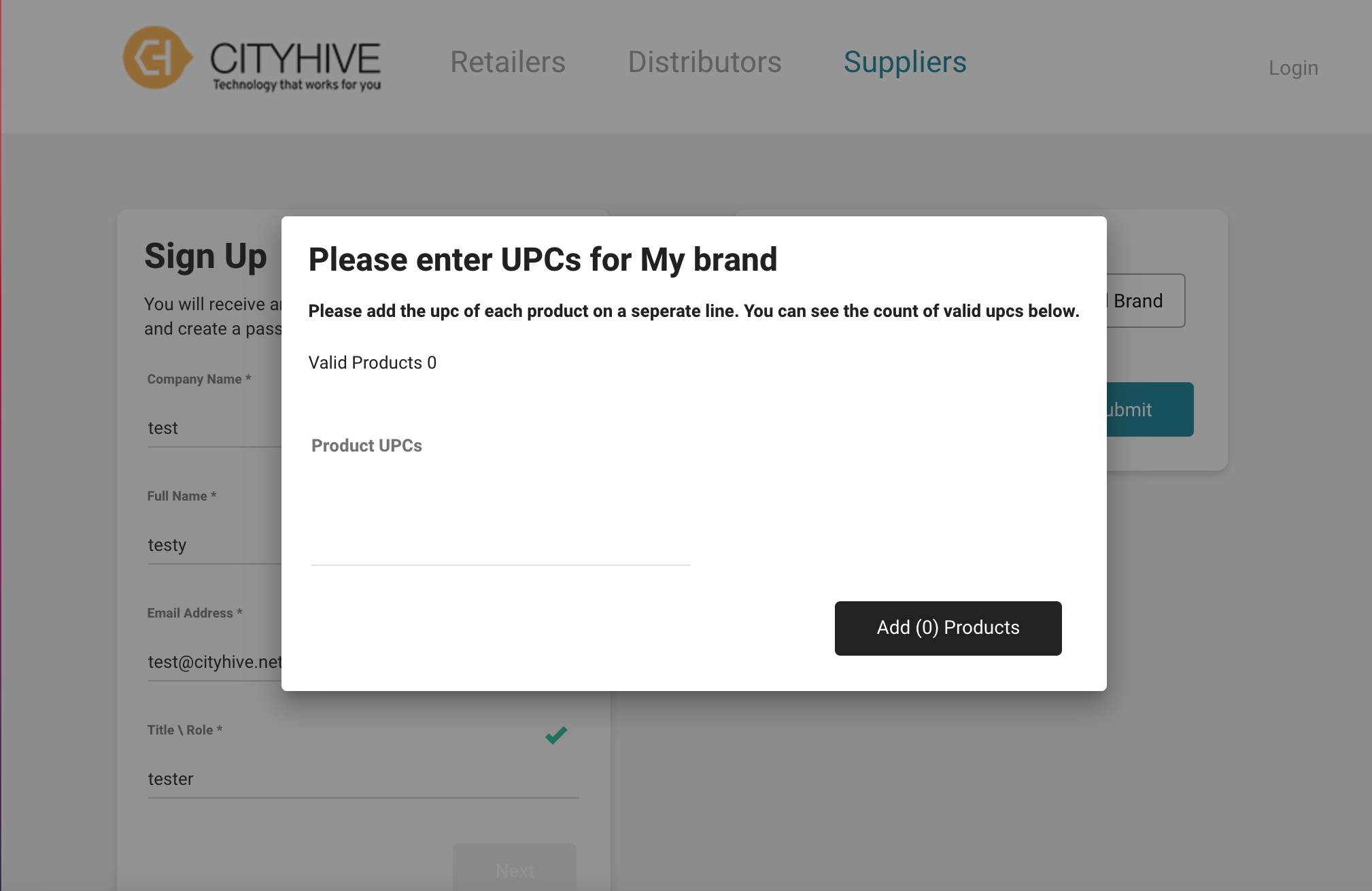 With brands and UPCs added to your account, you will see products as they currently appear in City Hive's database (and hence on retailers' websites and mobile apps). In the product inventory section of the dashboard, you can make edits to the product name, description, image and metadata like region, category, and keywords.
Learn more about our product information management tools. [ADD LINK TO ARTICLE]
The City Hive supplier dashboard also provides you with a list of retail accounts using the City Hive platform that carry one or more of your products. You can filter this list by merchant type and state.

Through the supplier dashboard, you will also have access to paid marketing opportunities, such as Promo Banner syndication, Rich Content and
Connected E-Commerce websites
.