City Hive Connected E-Commerce Websites provide producers with a
fully-branded consumer-facing shopping experience on your own website.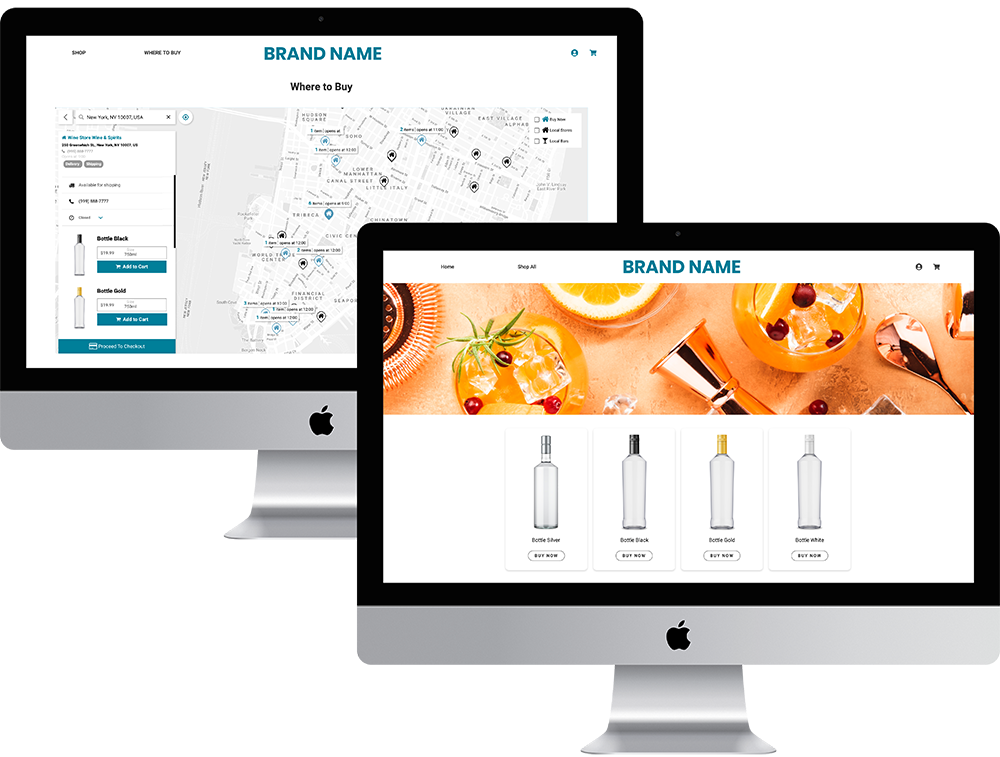 Connected websites are dynamically synced to City Hive's national network of thousands of retailers across the U.S., surfacing real-time availability, pricing and fulfillment options. Any retailer that carries your product and uses City Hive's platform to power their website is automatically and instantly added to your site.
This means, you can drive consumers to your site to purchase your products at the stores most convenient to them for local delivery, curbside pick-up or shipping.
Retailers who have websites powered by another provider may also receive orders from your site by signing up to become a "
Connected Retailer
" for no monthly fee.
When consumers choose a product and enter their address, the website will instantly surface up to three local retailers - with the algorithm preferring merchants that are in close proximity and provide delivery or in-store pickup options, followed by stores that ship to the consumer's address. Consumers may also find products using a shoppable map that zooms into the area surrounding their IP address to show retailers in the area carrying your products. Consumers are able to browse and add to cart right from the map.
Consumers never leave your site while they make a purchase, providing an elegant experience for the buyer and full insights on consumer browsing and purchase behavior for you. Orders payment and information is sent directly to the retailers for through their primary e-commerce management dashboard, maintaining compliance, security and facilitating a fast and professional turnaround on fulfillment.
With a Connected website, you share the customer data with the retailers - building a direct relationship with your consumer audience and driving meaningful traffic and new customers to retailers that support your brand(s).
Empowering brands to better understand and growth their customer base, Connected brands receive access to Google Analytics and Facebooks Pixels for re-marketing. Additionally, brands may create Google Ads driving relevant traffic to their websites by hyper targeting consumers nears stores that carry the product(s).