In your Supplier Dashboard, City Hive provides a list of accounts that carry one or more of your products. This list can be found in the Merchant section of your dashboard and is automatically populated with City Hive accounts after you
upload your product UPCs to the Inventory section
.
The index view of the Merchant section automatically lists all of merchants engaged with the City Hive platform and provides store name, icon, state, address, phone number and the type of City Hive e-commerce product they are using (eg. App and/or Website).

Some stores on this list may still be in the process of launching their website or app and are not yet considered a "City Hive Merchant" as they are not yet taking online orders. In this case,
there will be an "X" in that column. Stores with a "Y" in the "City Hive Merchant" column are actively e-commerce enabled.
The dashboard also lists the Active Number of SKUS, which currently reflects the number of total skus the store carries.

If you click on the "Filter" you will be given a handful of options, including filter by "State," "Merchant type" and "Promo Banner". The Promo Banner filter will only appear if you have promo banners in the system and filters to all of the retailers that have opted into displaying the promo banner.
Learn more about Promo Banners here.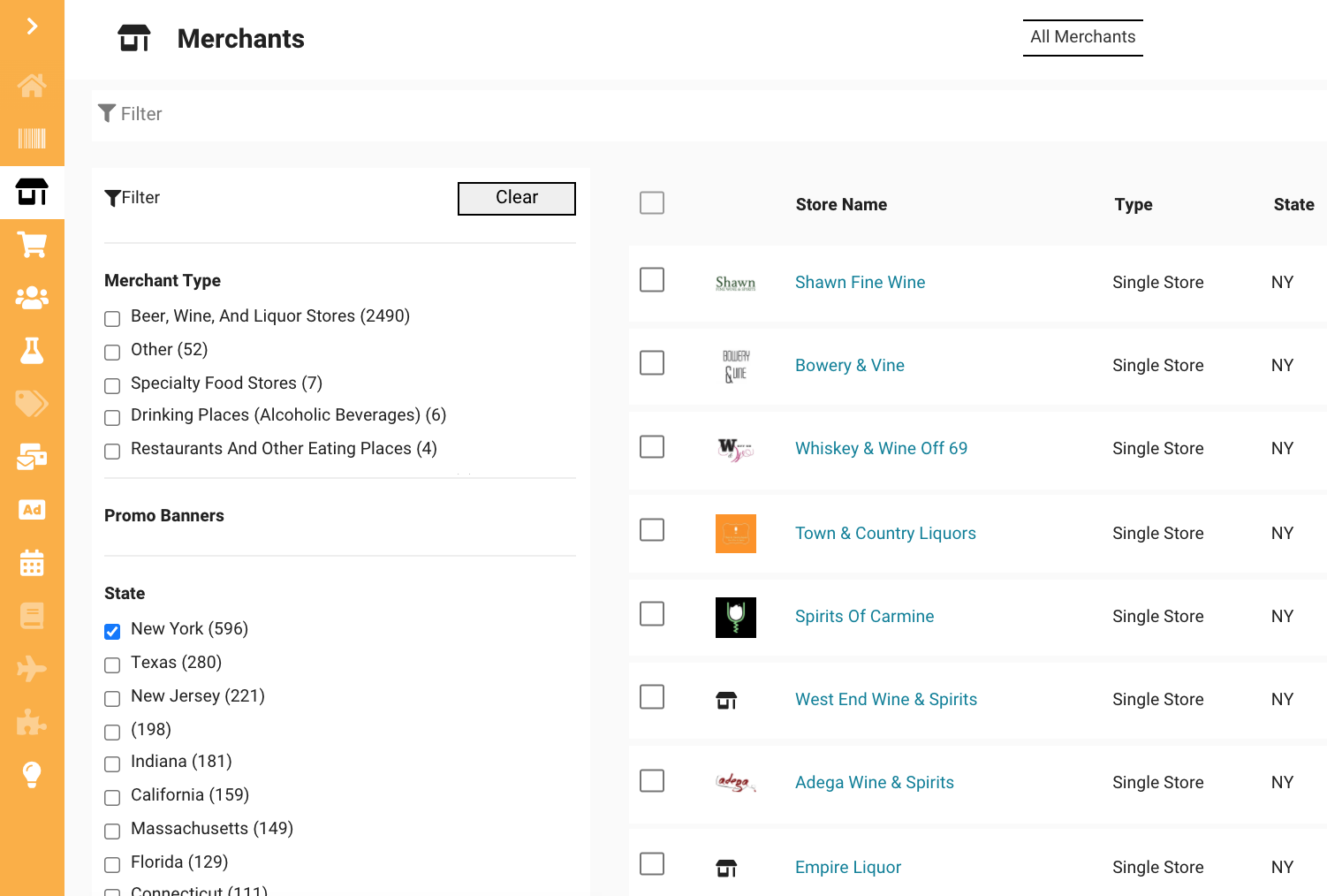 When you click on the merchant name, you will be brought to a more detailed page on that merchant that looks like this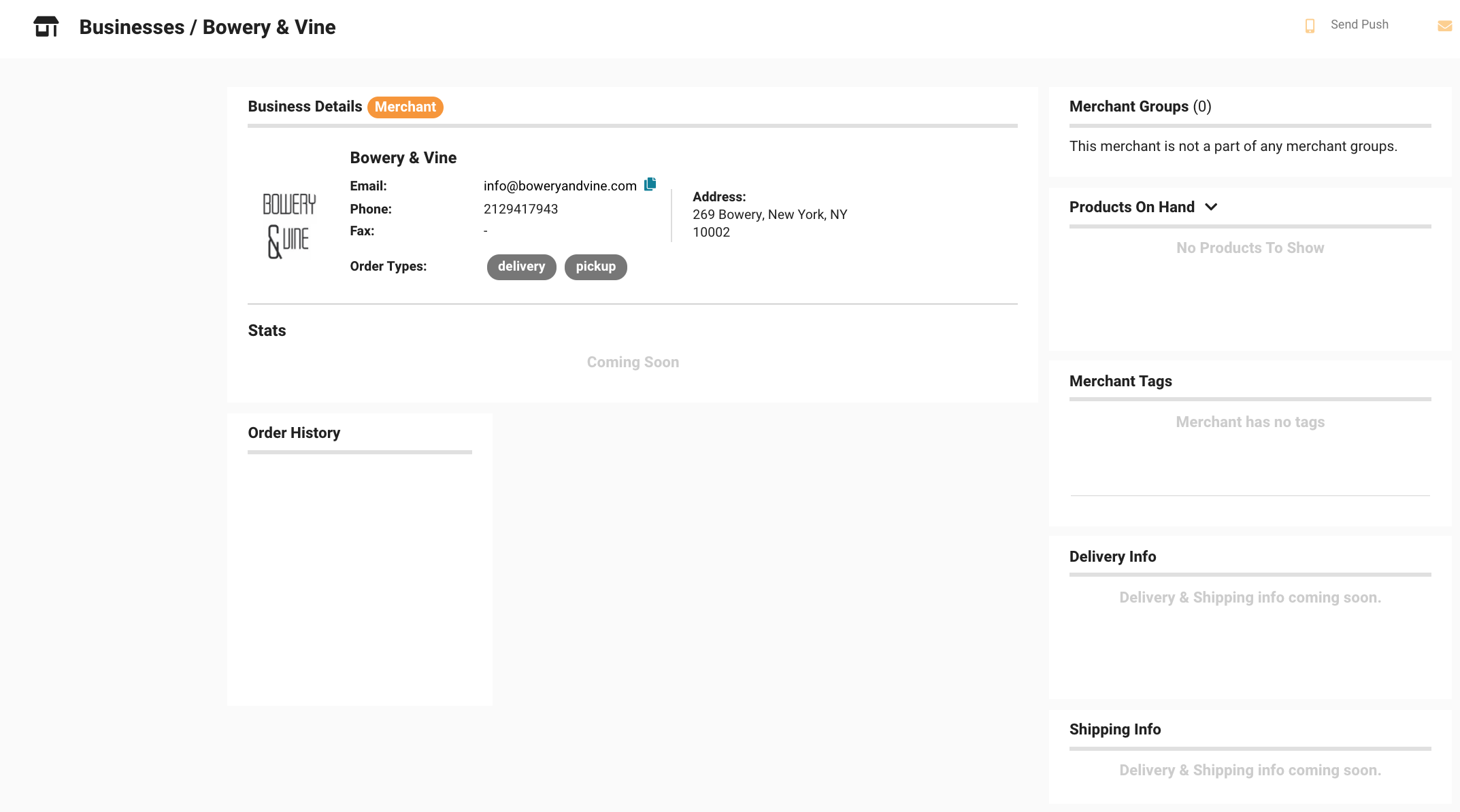 . More information will be added to this page over time.
You can also add non-City Hive merchants to this section by uploading your own merchant list by clicking the yellow + icon in the top right corner. This function will allow you to upload a CSV of accounts, including on and off premise. For this upload, you will need the full address to be in one field (If you don't know how to do this Google "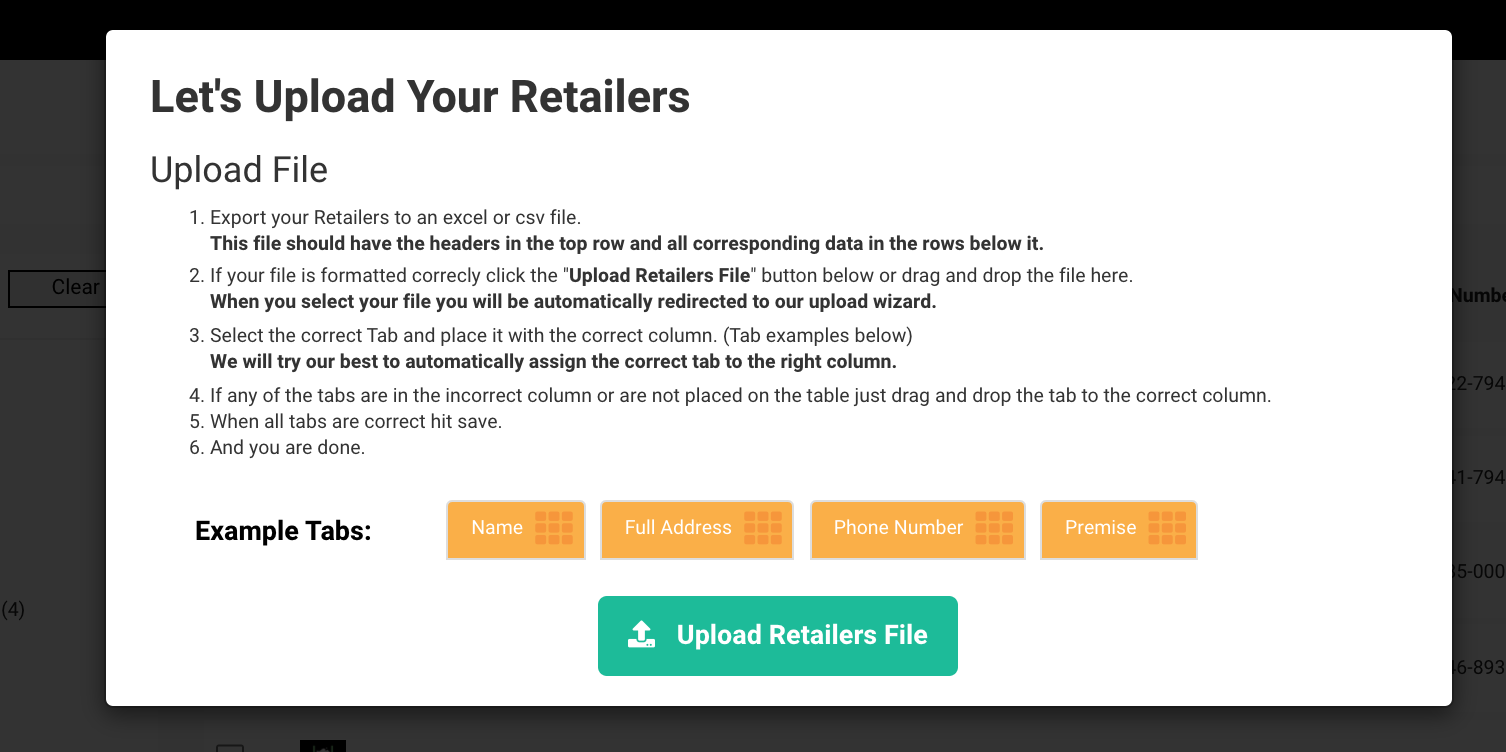 How do you concatenate in Excel"). You will also want a column indicating if the account is on or off premise. Any account you upload that is not already a City Hive customer will be added. (Our system is pretty smart about avoiding duplicates.) Accounts that you add that are no City Hive customers will have an "X" under City Hive Merchants.
Adding merchants is mostly used for suppliers with Connected websites. By adding merchants you can fill your "Where to Buy" map with both City Hive and non-City Hive accounts, as well as on-premise establishments like in the example below.
Learn more about Connected E-Commerce websites, here.