During the onboarding process, you are required to input banking information to which we will disburse funds from your sales.

If you need to update your banking information after onboarding, please follow the steps below.

1) Head over to Settings within your merchant dashboard and select the Payment Info tab.

2) Within the Payment Info tab, scroll to the Disbursement Info section and select the pencil icon



Please note, for your security, only the Account Owner is able to update banking information at this time. Admins can view the Account Owner details on the Business Info page. If your store does not have an account owner reflected here, please contact our team at support@cityhive.net.


3) Enter your updated Account and Routing Number and select the check mark to save your updates.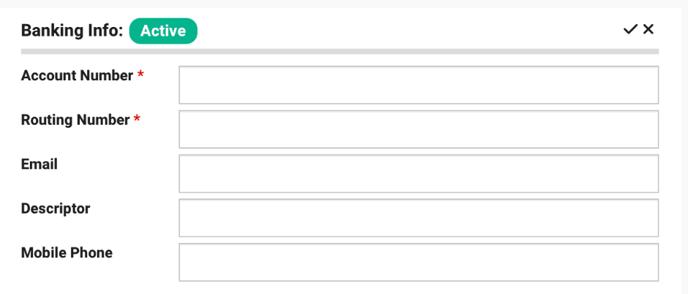 4) Refresh the page and confirm your banking information has updated correctly.

At this point, all Admins on your account will be notified via email that there has been an update to your banking information for disbursements.


Updating banking information will only update the bank account used for disbursements. If you would like to also update your payment method, please follow the steps here.


If you would like to learn more about your disbursements and how to reconcile to your bank account, click here.

Please reach out to support@cityhive.net with any questions.