All accounts must maintain valid payment information to pay monthly invoices, process refunds, and order marketing materials. Please follow the steps below to add or update your payment information.
1. In your dashboard, head over to the Payment Info tab within Settings.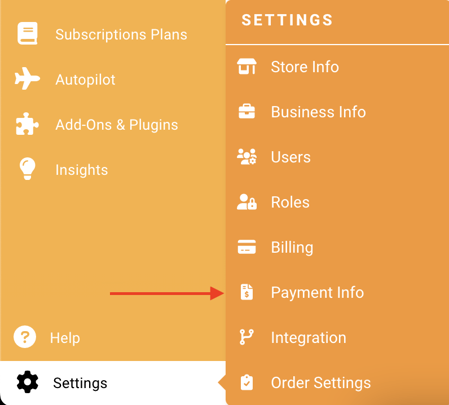 2. Select + Add new payment method

3. Add your ACH Direct Debit or Credit Card details. You can toggle between ACH and Credit Card and select the one you prefer to add. Click "Add Payment Method" to add your new payment method. Please note, new payment methods will be considered the default payment methods for invoices and charges. See Step 4 below for details on how to update these preferences.