Mobile view: square, 500*500 px JPG/PNG up to 1MB
Desktop view: horizontal rectangle, 1000*430 px JPG/PNG up to 1MB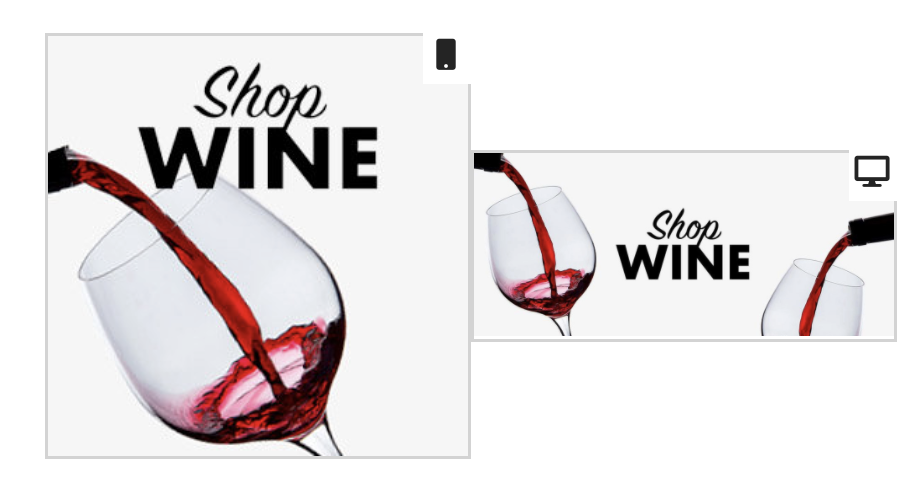 ---
Best Size: 600*757px JPG/PNG up to 1MB
Learn more about how to customize your mobile app and website categories here.
---
Best Size:

App: 1600*530 px Horizontal, JPG/PNG/GIF, up to 1MB (Facebook Cover on Canva)
Web: 1600*400px Horizontal, JPG/PNG/GIF, up to 1MB (LinkedIn Banner on Canva)
⚠️ Please make sure to use high-res images, sharp text, etc. All images are compressed on our end to make sure your app and website are loading fast .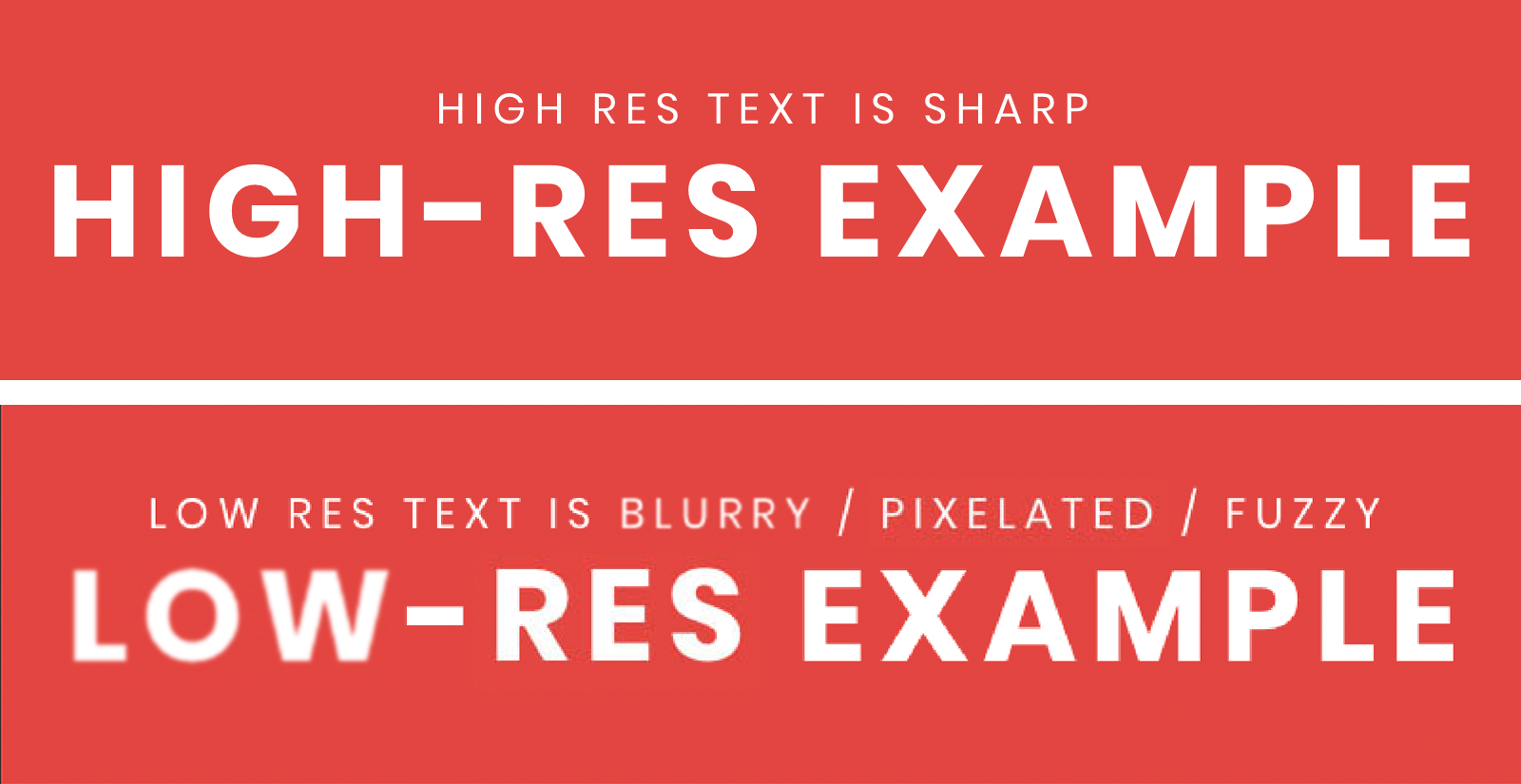 ---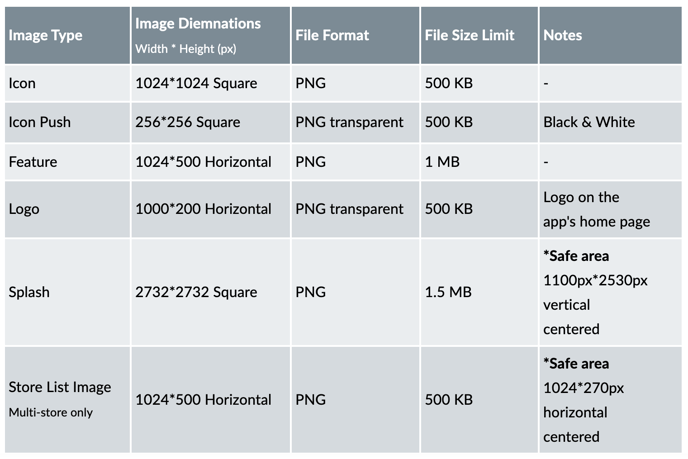 ℹ️ Splash image are used for both phones and iPads/tablets.
ℹ️ Store list images are manually uploaded only by the City Hive Design Team.
⚠️ Safe area - should include all important content (e.g. logo or text). This will prevent content from being hidden/cut off the device's screen.
Safe area examples: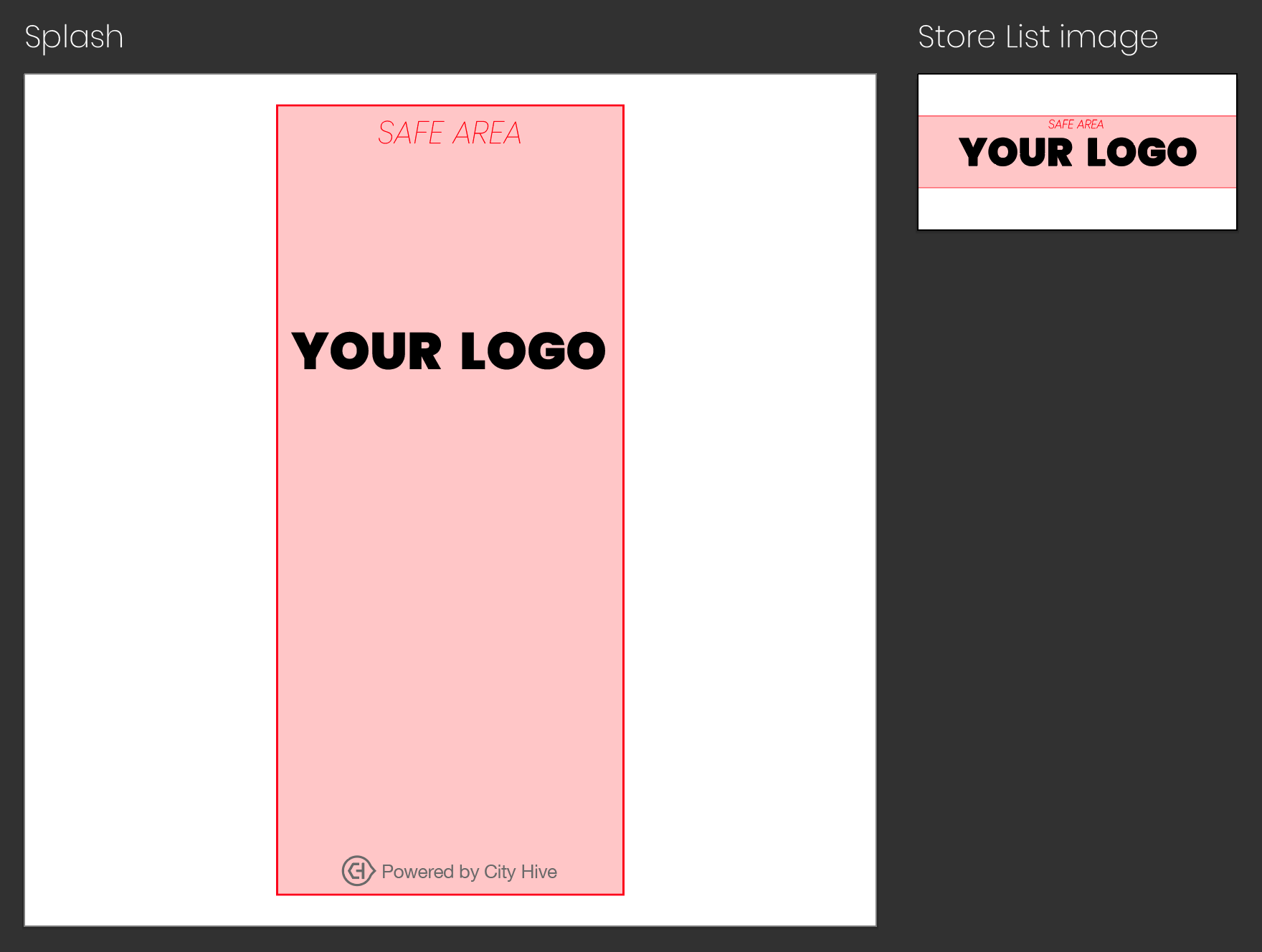 Example of what the app assets will look like: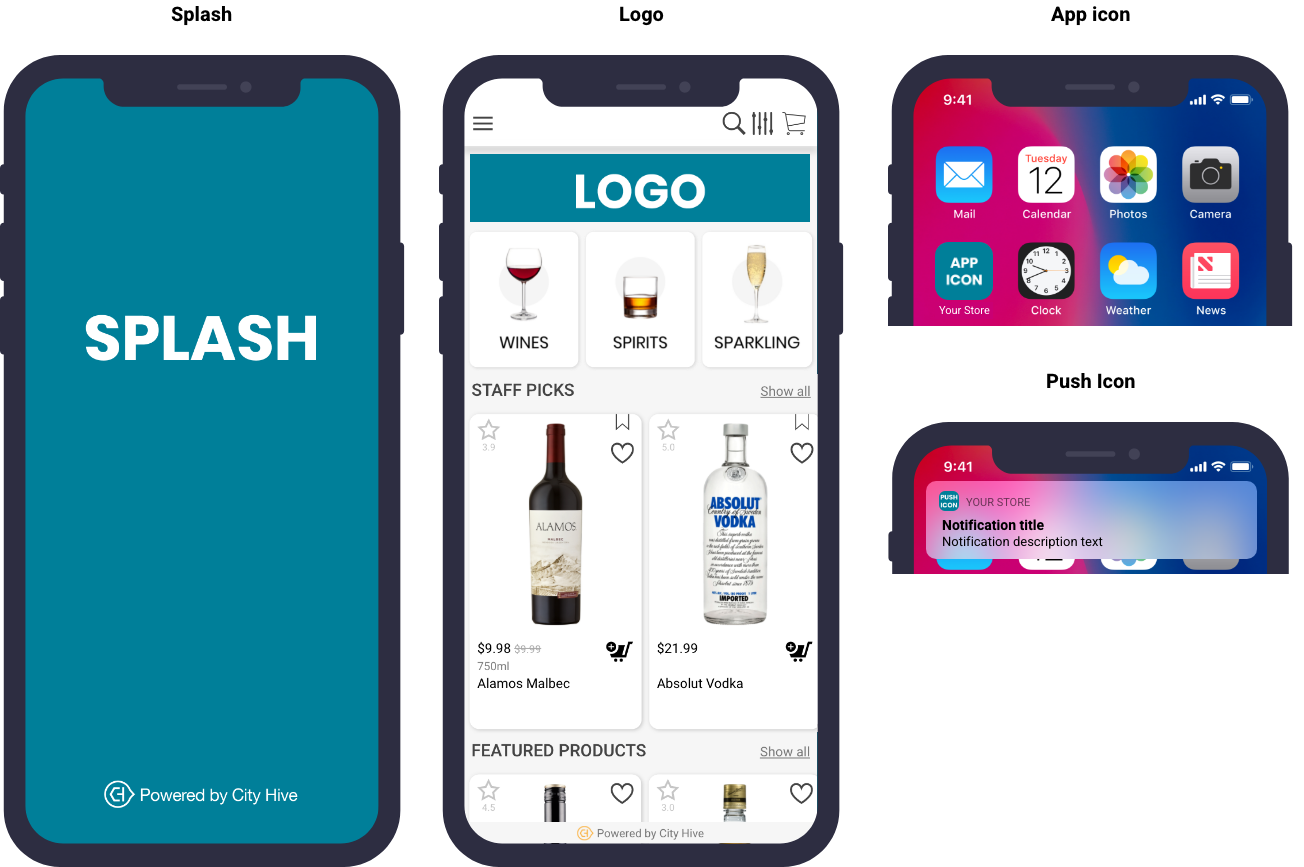 ---
Logo
Best Size: 1024*500 px Horizontal, JPG/PNG/GIF, up to 1MB
Favicon
Best Size: 512*512 px Square, JPG/PNG, up to 1MB
Automated informative emails
Email Logo: 147*37 px PNG - up to 500KB
Marketing emails
Email Logo on Light Background + Gift print message: 1000*460px PNG transparent - up to 500KB
Email Logo on Dark Background:

1000*460px PNG transparent - up to 500KB
---
Image Type: file name FORMAT / Width x Height px
App Assets
App Icon: icon PNG / 1024 x 1024 px

App Push Icon: push_icon PNG / 256 x 256 px

App Logo: title PNG / 1000 x 200 px

App Splash: splash PNG / 2732 x 2732 px

App Feature: feature PNG / 1024 x 500 px
Email Assets
Email Logo: email logo PNG / 147 x 37 px
Email Campaign Logo on Light Background: light bg PNG / 1000 x 460 px
Email Campaign Logo on Dark Background: dark bg PNG / 1000 x 460 px
Website Logo: web PNG / 1024 x 500 px
Website Favicon: favicon PNG / 512 x 512 px
---
Best Size: 300*1000 px (1 bottle/can - preference is without glass/accessories/box etc.)

Width:

larger than 400px

Height:

larger than to 400 px

Background:

Transparent or solid white

Format:

PNG or JPG, up to 200KB
---
Regular View: Horizontal 675*400 px, JPG/PNG/GIF, up to 2MB
Scrolled Zoom in View (for vertical images only):

Vertical 675*788 px, JPG/PNG/GIF, up to 2MB
Best Size: 1000px * 660px horizontal, JPG/PNG/GIF, up to 2MB
---
Wine club - plan image
Best Size: 800px*530px Horizontal, JPG/PNG, up to 1MB
Wine club - header image
ℹ️ Manually uploaded by the City Hive Design Team only
Best Size:

App: 1000*680px Horizontal, JPG/PNG /GIF, up to 1MB
Web: 1600*400px Horizontal, JPG/PNG/GIF, up to 1MB