What are wine reviews?

A wine review is a rating on a wine not based on taste but are scored based on production, quality, color, mouth texture, weight, even the sound of the pour, etc. These critics use all 5 senses to describe a wine and use an 100 point rating system to rate these special products.
-
80 – 84: Above average to good
-85 – 89: Good to very good
-90 – 94: Outstanding to superior
-95 – 100: Extraordinary, exceptional and classic
How to insert a wine review on a product :

Visit the full info page of the product you would like to show a review of on your website. (Ex. If you would like a wine review of Amici Cellars Napa Valley Cabernet Sauvignon Reserve, google the product and click on their website)

After visiting the page of the product scroll down until you see the reviews of the product. After choosing the review copy the review then head to your dashboard.

Go to your dashboard in the inventory section and scroll all the way down until you see the External Reviews section:


To edit the rating and score click on the pencil, paste the review and score of the product then click on the checkmark to save.
Can add 90+ rated reviews in explore column:
You can add your reviews by customizing your top navigation menu which you can view
here
This article in the link above will guide you step by step on how to add the column to your website, edit and remove it.
When selecting the change value insert this end of the link and click save.
/shop/?type=Wine&category=wine_view_rating_tags_90plus&title=90+Plus+Rated+Wines
How the review will appear on your website:

-On your website after adding the drop column you should be able to view this on your website as shown below:

-After clicking on the section you will see the products have a score board next to them as shown below:


-After clicking on the product the page should look like this and below the end of the page you will see the professional reviews along with the scores of the product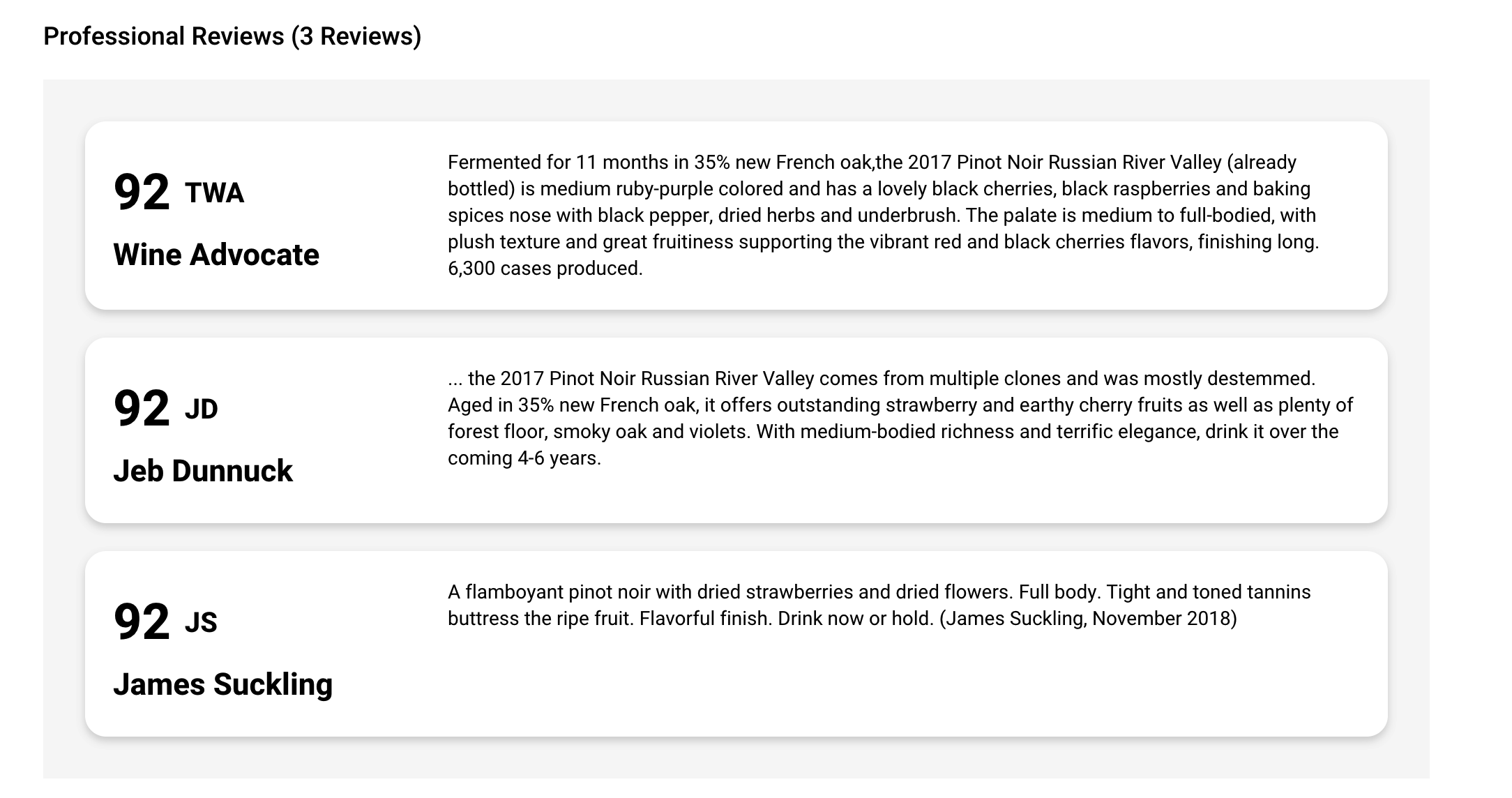 How to promote highly rated wines:

Best ways to promote these highly rated wines would be by including them in any of your wine clubs!

Hosting events with samplings of the item is a great way to help promote along with the help of promotion by social media.

AboutMadeline PucketteJames Beard Award-winning author and Wine Communicator of the Year. I co-founded Wine Folly to help people learn about wine. @WineFolly. "How Wine Ratings Work."
Wine Folly
, 22 Nov. 2014,
https://winefolly.com/tips/wine-ratings-explained/.