Many customization to your Connected E-commerce Website can be made right from your supplier dashboard account. Changes are instant and reflected in a preview on your dashboard. This article details the many adjustments you can make.
Product Images and Descriptions:
All of the product information is driven from the Inventory section of your Supplier Account. Edits you make to product images, descriptions and product names in your dashboard are reflected immediately on your Connected site.
Learn more about how to make product edits.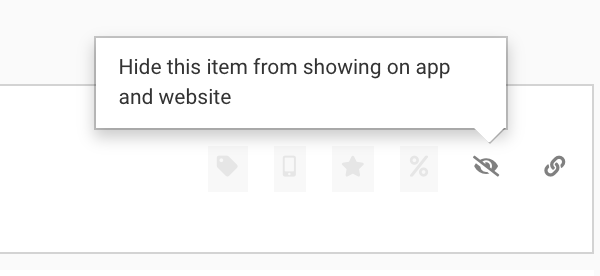 You may also hide products in your inventory tab from your Connected site. Do this by clicking on the eye icon at the far right of the row.
If you see more than one version of the same product on your Connected website, it is likely that you have two slightly different naming structures for that item in your dashboard. To merge the items into one, simply rename one of the items so the Product names match. Once that "modification offer" is approved, the items will merge into one on your site.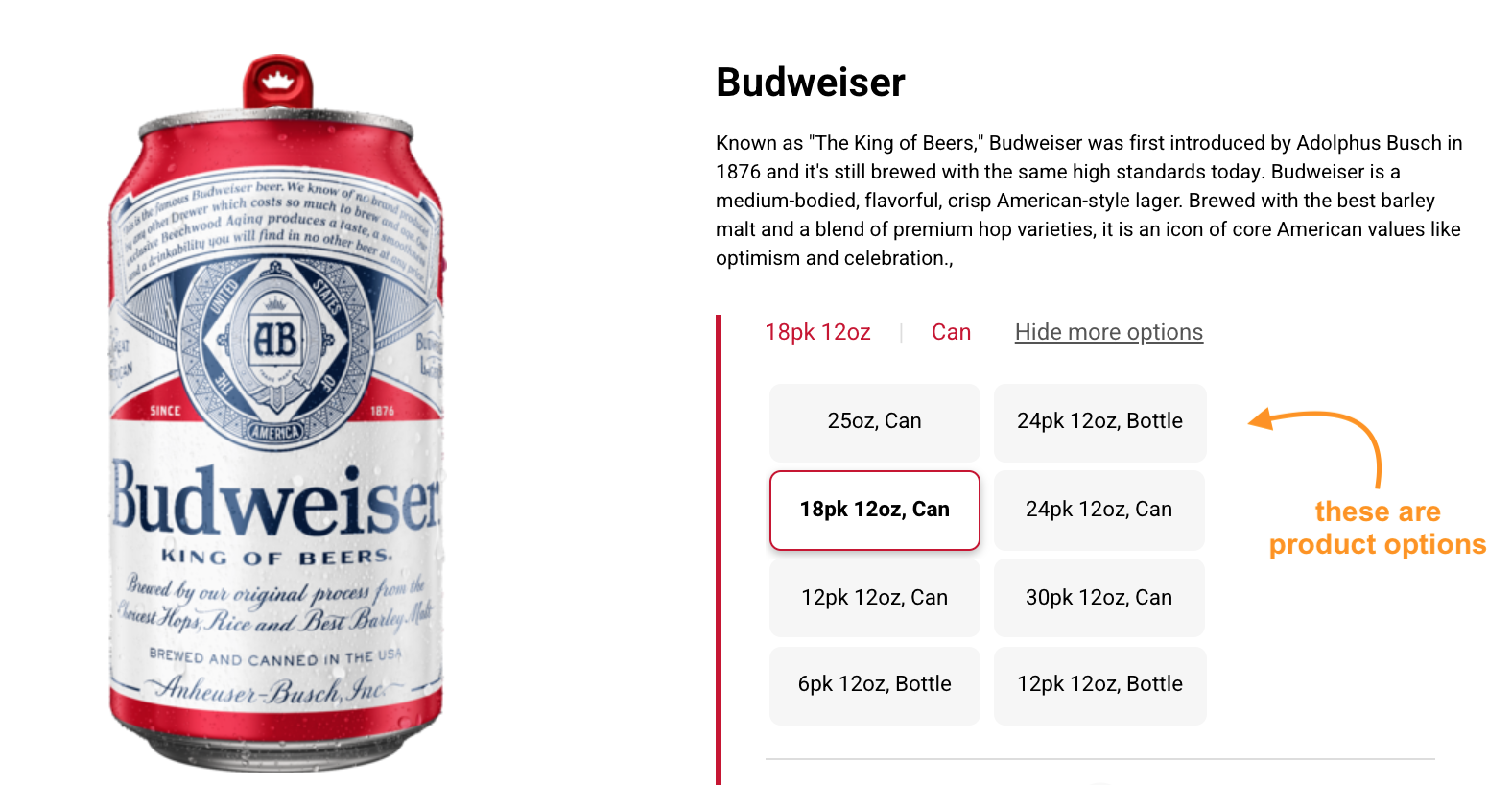 The website settings default to including the 750ml on the shopping widget. If you have other product size options that need to be included, please send a ticket to
Support@cityhive.net
with details of the different product sizes and price ranges for each. (Note - be generous on the price ranges so as to include variations across markets)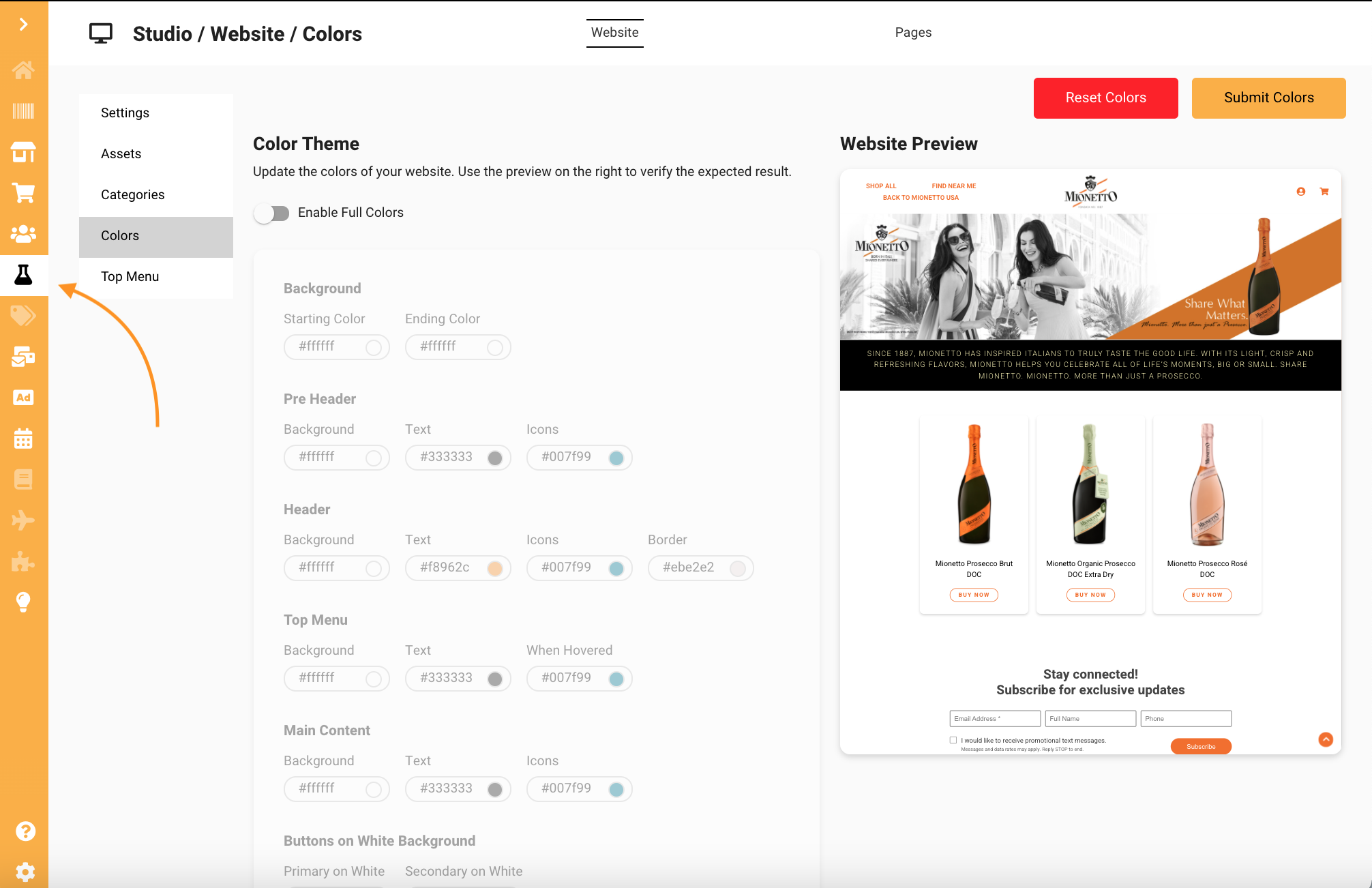 Once your staging site has been developed, you can begin additional customizations to the colors, header image, navigation and order of elements on the home page.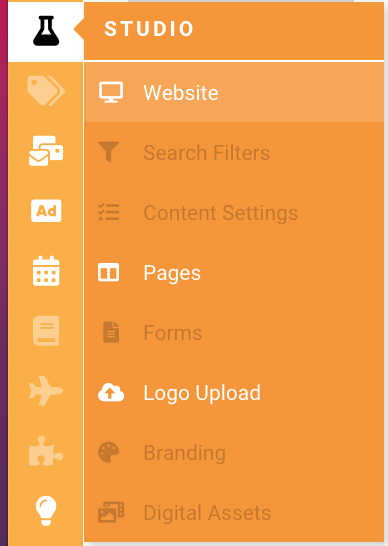 The Studio can be found under the "beaker" icon. You have three live options in this section: Website (manage website content and design); Pages (add new pages to site) and Upload Logo (a necessary step to creating the staging site).
Change Colors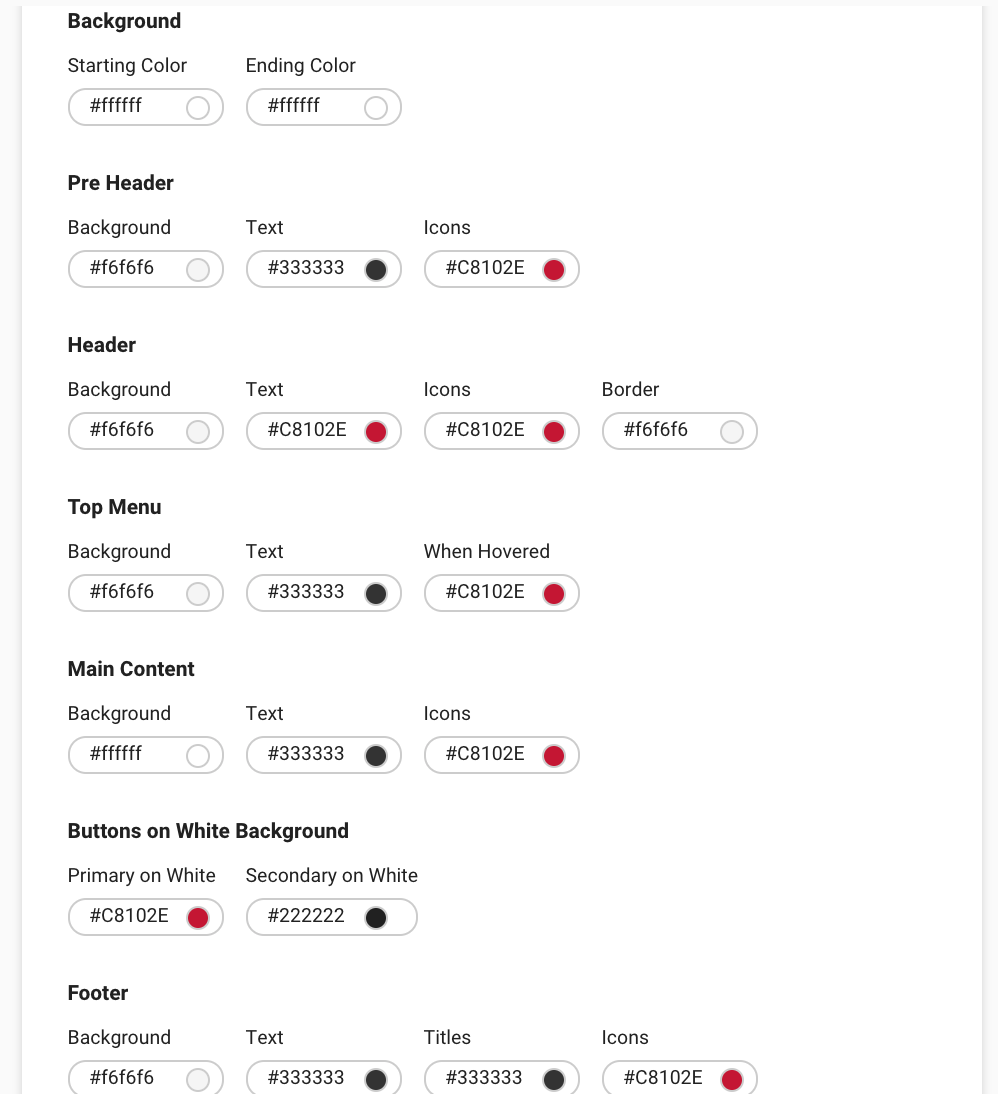 In the Website section of the Studio, you can change the colors on your site, including the background, the buttons, font colors, menu colors. Just plug in HEX# for the different elements and see changes in real time. Icons and Buttons on White Background are typically used as the "pop" colors for call to action buttons. Note - The "Primary on White" choice under "Buttons on White Background" is what controls your "buy now" color on the "Where to Buy" map. The Local Stores option is black, so you want a color that will contrast with this.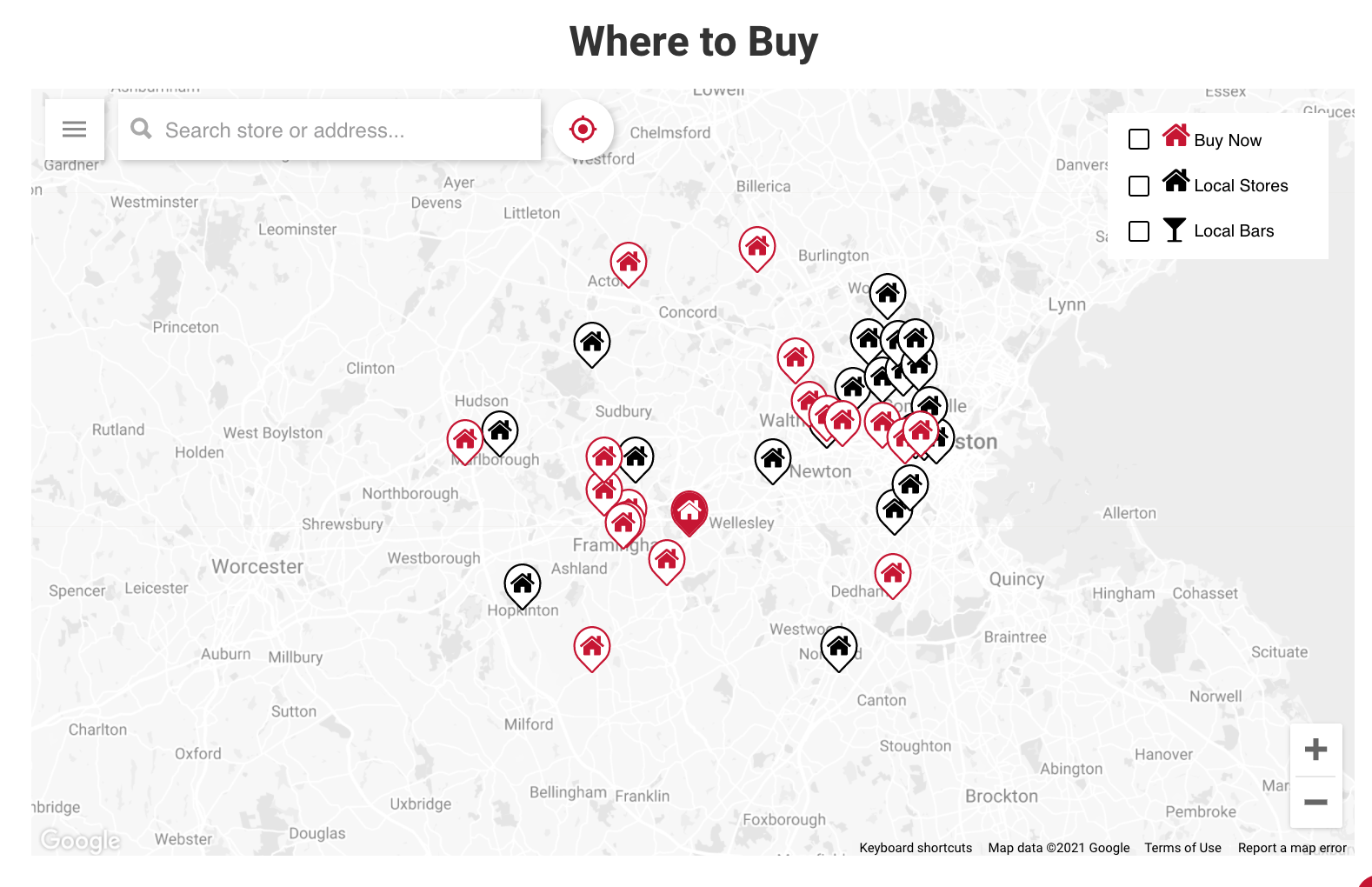 Edit Navigation (aka Top Menu)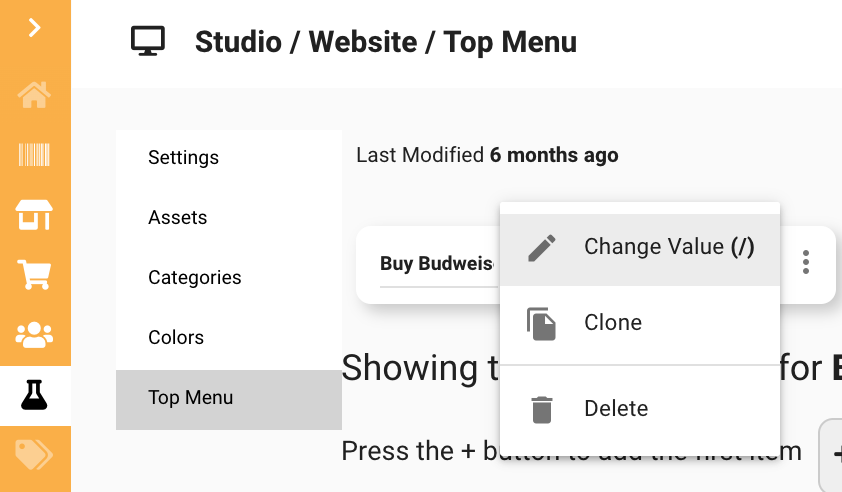 You can edit text, change links and add new links to your navigation using the Top Menu tool. Click the plus button to add a new link. To direct the link to an external URL or page created on the City Hive dashboard, click the three buttons and go to Change Value. This will prompt you to enter a URL or the 'path' of your connected site URL.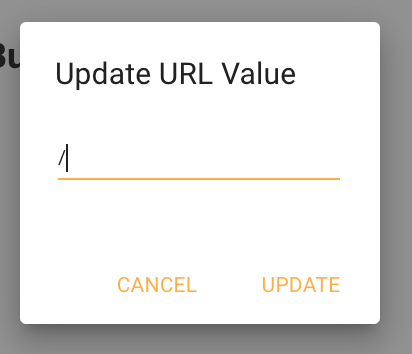 There are a couple of default paths that you should be aware of:
Where to Buy Map = /store-map
Shopping Page = /shop
Add Pages
Each site defaults to having two pages: a shopping page and a "Where to Buy" map, but you can add more pages as well by using the "pages" function in the Studio. Here you add a new page. When you do, you can define the new path (aka "slug") and then design your page with drag and drop tools.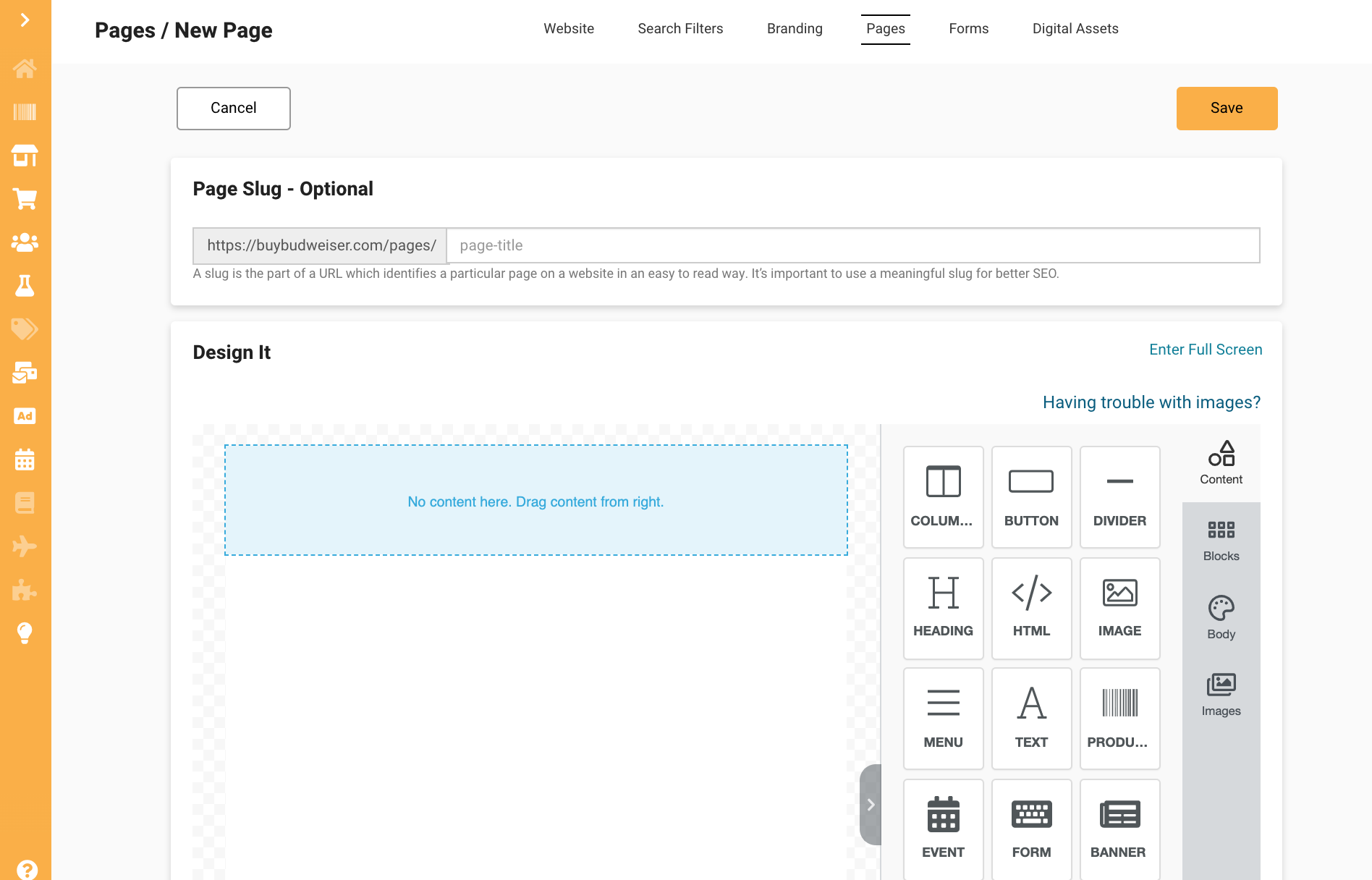 Add Hero Image
Use the Upload Hero tool to add a hero header image to your Connected. Currently this is done in the Promo Banner section, but this tool should be moving to the Studio section soon. If you need help with this feature in the meantime, contact
support@cityhive.net
Arrange Home Page Content
In the Settings section of the Website, you can arrange an enable/ disable different features.
If you need any help customizing your website contact support@cityhive.net - our team would be happy to give you a 1:1 demo.