Pages are a great way to add customization to your site while keeping it speedy and SEO friendly. They can be utilized to give more information about your store and your team, to highlight a product or brand, to post weekly sale flyers, and more.
To start a page, navigate to the studio section of your dashboard. From there, we'll go to pages and click on "New Page".

Page Components
Page Slug

- The slug is something meaningful that easily identifies a specific page. This is what you attach to the end of your domain/URL to find the page and what you'll put in the Top Menu section of your site. If you don't fill this item out, it will default to the page title. For example, if your page title is "Our Team" the slug will default to /pages/our-team. To navigate to the page, you would go to

www.yourstore.com/pages/our-team.

If you choose to customize the slug, make sure to avoid special characters and spaces.

Page Title

- This is the name of the page for SEO purposes. It will not show up on the site, but will show up in a preview as the title. Some page title examples include About Us, Our Team, or Weekly Deals. Make sure the title describes what the customer is going to be finding on that page in the simplest terms.

Page Description - The page description is what will appear if you send a preview of the site and is also useful for SEO. It explains a little more in depth what the customer will find on that specific page. For example, if the page is Our Team, the description may say "Meet our team here at City Hive".

Below is an example of what a preview of the link sent over social media would look like, including the title, slug, and description.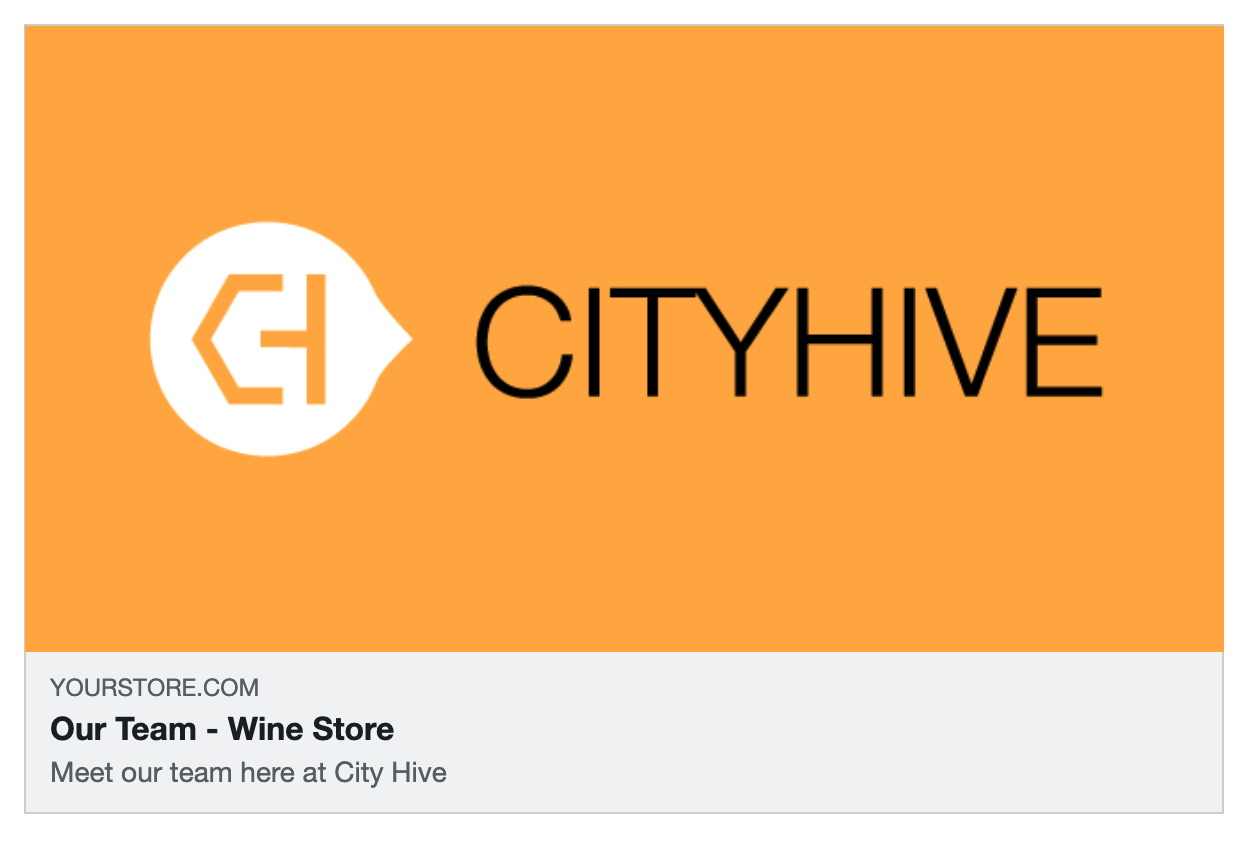 Design It - This section is where you can craft your page. You can add images, products, banners, text, and other elements to make the page pop.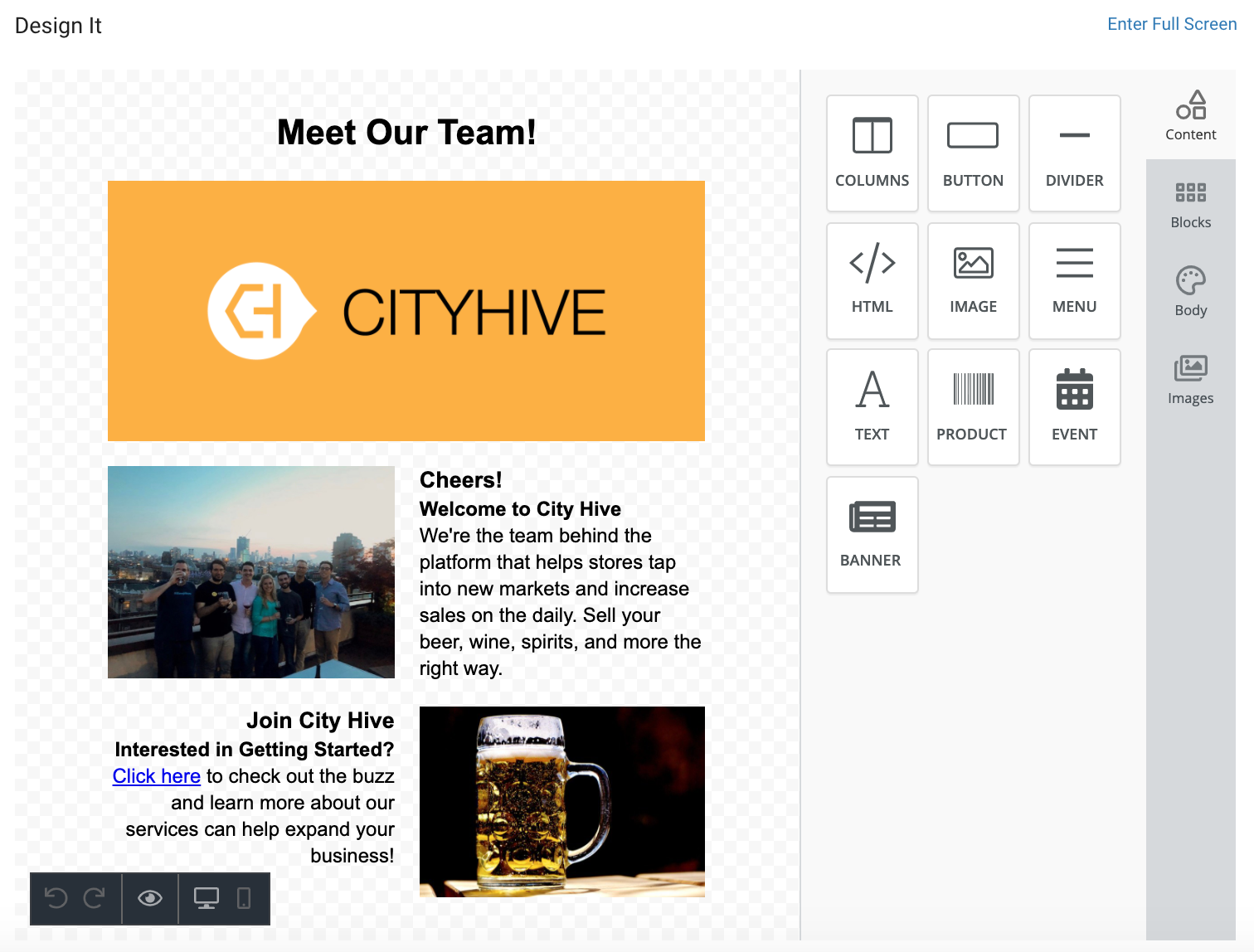 Design It Features
Content

- This is how you fill your page. Add banners, buttons, products, text, images and more.

Blocks - This is how you structure your page. You can change it to have multiple columns or keep it as one.
Body - This is the overall look of the page. You can change the background color, content width, and link here.
Images - This is a search of images that are free to use for your site.
How to Implement Your Page
Once you're finished building your page, it's time to show it off! Refer to this article here on how to add menu items:
Customize Your Navigation Menu
. When adding your page, you will put
/pages/page-slug
in for the value. Once that is done, click save, refresh the page, and the update should take effect within 10 minutes.

Editing and Deleting Pages
To edit a page, simply click on it in the pages section of the dashboard and update when complete.
To delete a page, click on the trash can icon in the upper right-hand corner of the page in the pages section of the dashboard. *Note - When deleting, make sure to also remove the tab in your menu (learn how to here -
Customize Your Navigation Menu
)*
Our Team Page Example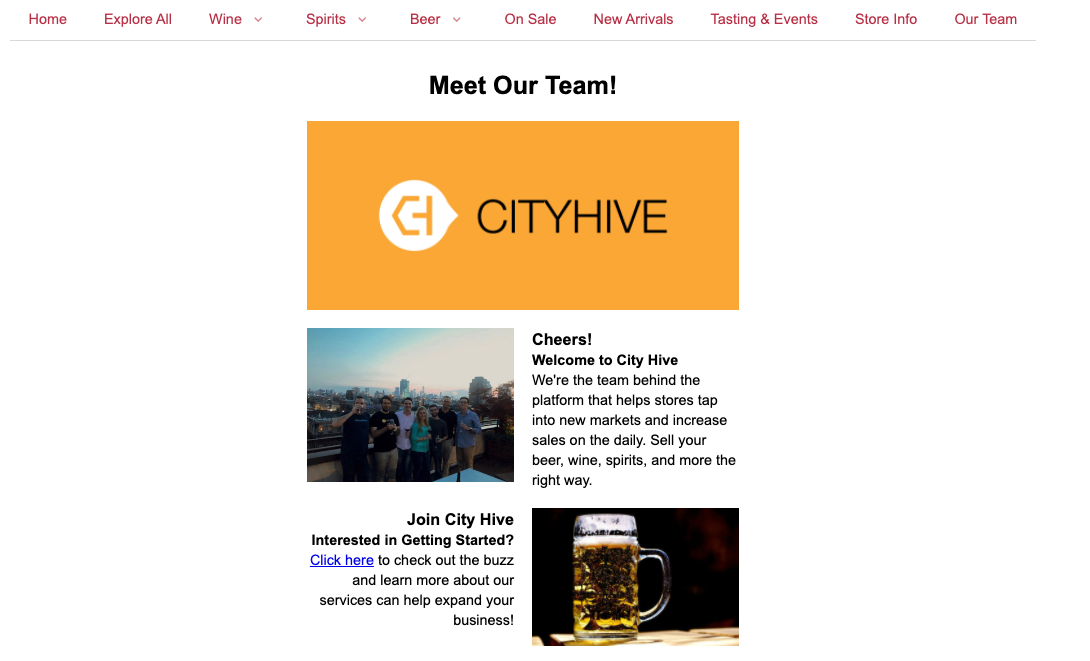 If you have questions, feel free to shoot us an email at
support@cityhive.net
or give us a call on the support line at (917) 475-6618. Cheers!