Apple updated their terms of service to no longer allow a third party developer to release a mobile app on behalf of another organization. Therefore, in order to get your Apple app up to date, you will need to apply to their developer program so we can migrate your app to be owned by you.

Please note, that Apple does charge a yearly membership fee of $99 to have your app available on their App Store. No further actions need to be taken with your Android App.

---
PART 1: Look Up Your DUNS Number

A DUNS Number is given to businesses for free from Dun & Bradstreet as a way for other organizations to verify your company.
Learn more here.
2. Login with your personal Apple ID

3. Fill in the requested information and click 'Continue'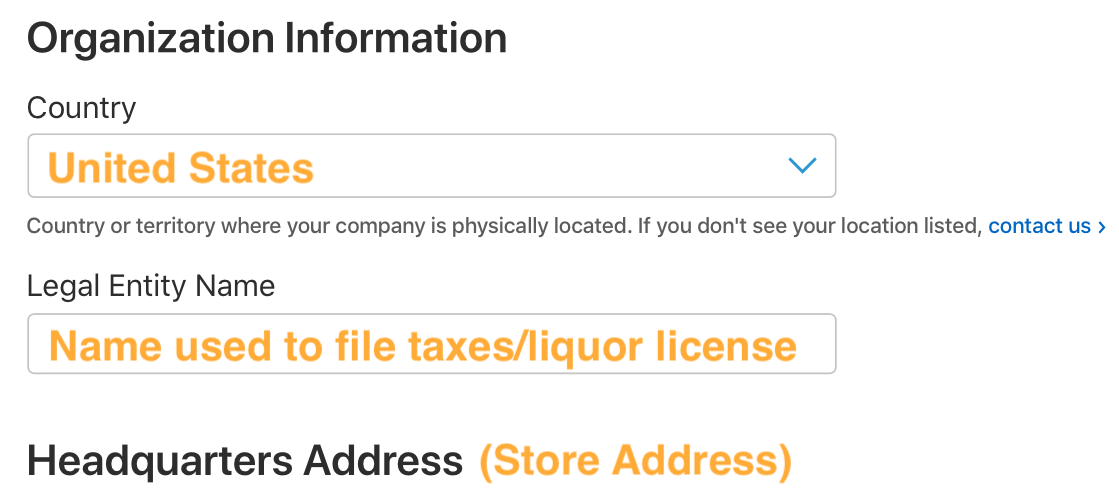 4. If your organization has a DUNS Number, confirm the information on the screen is correct and click 'Continue'. If your organization is not found check the box, allowing Apple to send the information to DUNS, and click 'Submit'


If you did not have a DUNS number, please forward the email that states when your number will be ready to use to
support@cityhive.net
.
If your company received an email with an existing DUNS number, you can proceed to Step 2 below. If you requested a DUNS number, you can begin Step 2 once your number is received and verified.

---
PART 2: Enroll to the Apple Developer Program


3. Check the box to confirm that you have read and agree to be bound to the developer agreement and click 'Submit'

4. On the next page, scroll down to the bottom and choose "Company/Organization " as to how you develop and click 'Continue'


5. Enter the Legal Entity Name & DUNS Number exactly how the information was sent to you via email. Please make sure that the legal entity you are applying under is related to the DBA name of your company.


If you receive the message "Your organization is not listed as a legal entity", your legal status has not been verified.
Click 'Update Your D&B Profile'
and follow the steps to complete the verification process.
Once completed, please forward the email that states when your number will be ready to use to
support@cityhive.net
.
Once the waiting period is over, you can continue with step 6.
6. Fill in the information on the following page and take note of the following as you do:

Authority to Sign Legal Agreements: Choose which every best describes you


Work Email: Email must not end in @gmail.com, @yahoo.com, @aol.com, or other generic email accounts. If you do not have an email address ending in your company name, use a generic email for your company's website. This email does not have to actually exist, all correspondence will be sent to your account email. Example below:


7. Enter the set of characters and click 'Continue'

8. Verify the information is correct and click 'Submit' to your application

---
PART 3: Verify, Pay, & Invite
The final steps of the process involve speaking to the Apple developer team to verify your enrollment, pay for the account, and invite us as an admin so we can have access to release the app and send updates moving forward.
1. Apple will call you either the same business day or next business day to verbally verify a few last details with you.

If you miss the call from Apple, please setup a call to speak with an Apple representative as soon as possible. Here's how.

2. Pay for your developer account using the link you received from Apple to finalize your enrollment.

4. Click on People


5. Select 'Go to App Store Connect'

6. Click on the plus sign towards the top left

7. Enter the following information for the New User and click invite

Please let us know that you have submitted the invitation by emailing
support@cityhive.net
. Only then will we start the migration to the new account.
---
Once the City Hive team has initiated the transfer with Apple you will receive a link via email. Click to accept the transfer and fill in the form with the following information: