Updating Pricing for a Product
When wanting to change the price for a product head over to your inventory and hover over the product you would like to edit the pricing of.

After hovering over the price you should be able to view the pencil that comes up. Click on the pencil to begin the price change.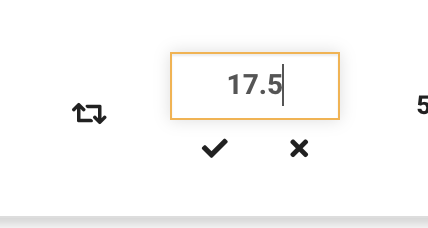 Once clicking on the pencil, you can edit it to the price you would like then click on the check mark to save!
Your inventory is being synced with your POS system every hour. If the price in the POS is different, this price will override any changes that you have made in the dashboard. To make a permanent change of the price, please update the info in your POS.