Create a Ticket
On your Merchant Dashboard on the bottom left hand corner you should see a "?" as shown in the image below: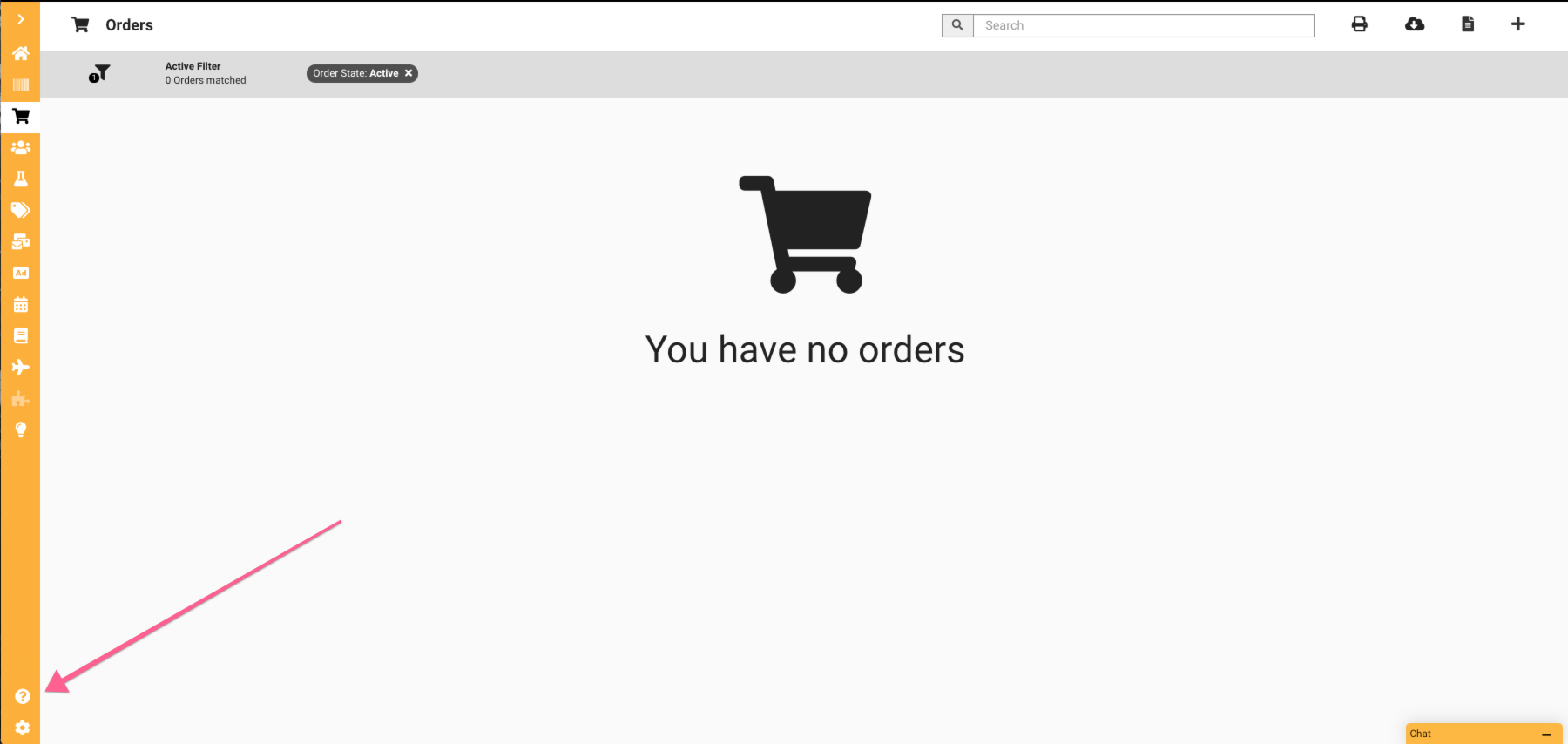 Once selected, a popup to create your ticket will appear, and you'll have to insert the priority, subject, description and your contact information: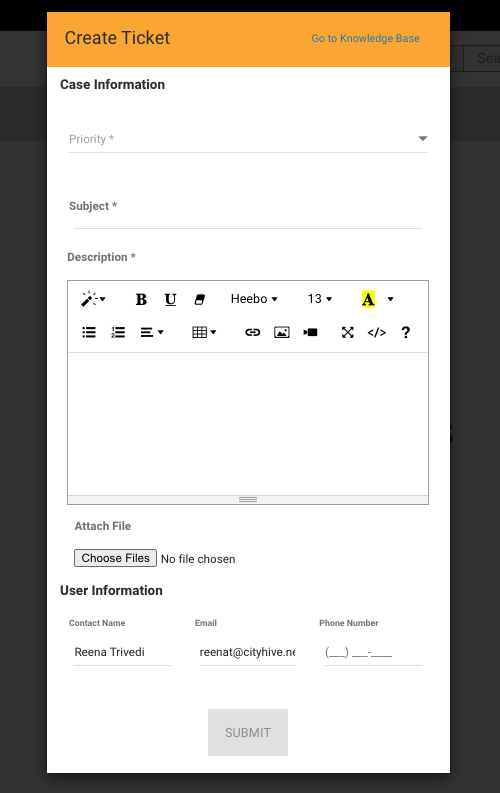 Priorities are based on the following:
Low (Nice to have)
Medium (Single customer issue)
High (Impacting multiple orders)
Schedule a Meeting with Your Account Manager
In that same popup, you will see the option to schedule a meeting with your Account Manager. Simply choose a date and time from the calendar on the right for a 30 minute booking to discuss any questions you may have about how to best utilize City Hive's tools and features.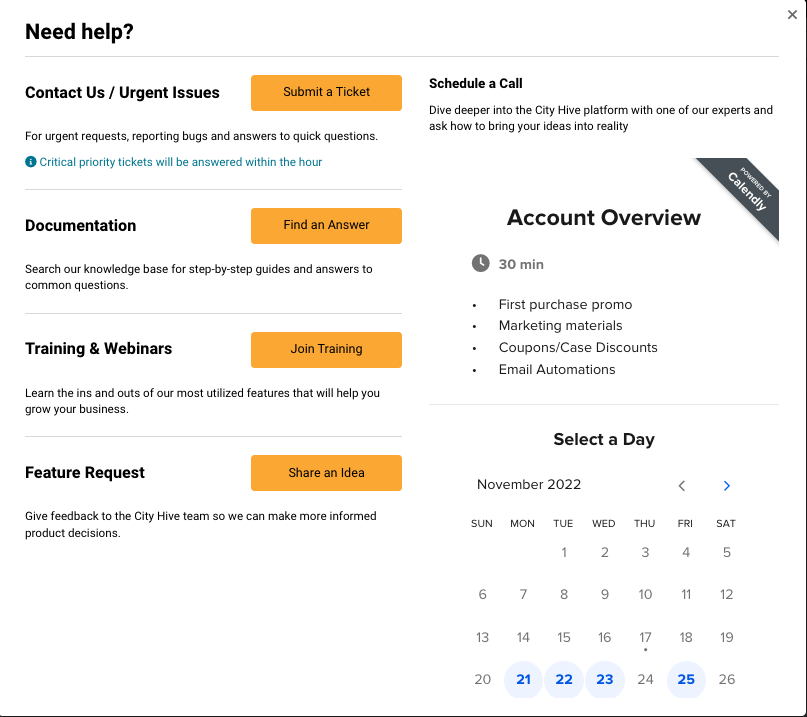 Reach Us via Email or Phone