Step 1. Navigate to the inventory section
Look for the barcode icon on the left hand orange menu in the Merchant Dashboard, this is where you'll find your store's inventory.

Step 2. Find the product
Then find the product you wish to put on sale by searching or finding it in the list of inventory items.

Once you've found the desired product, look at the right hand side of list, next to the quantity column, where you'll find the product options.
Step 3. Put the product on sale
Click on the percentage sign in the product options buttons to open the sale price window.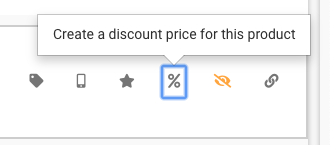 Set the new desired price and click submit to save. This product will now up as on sale in your Merchant Dashboard and your app/website. It will also prevent the item from receiving discounts from any discounts that you created in the Merchant Dashboard as long as the exclude discounts plugin was used.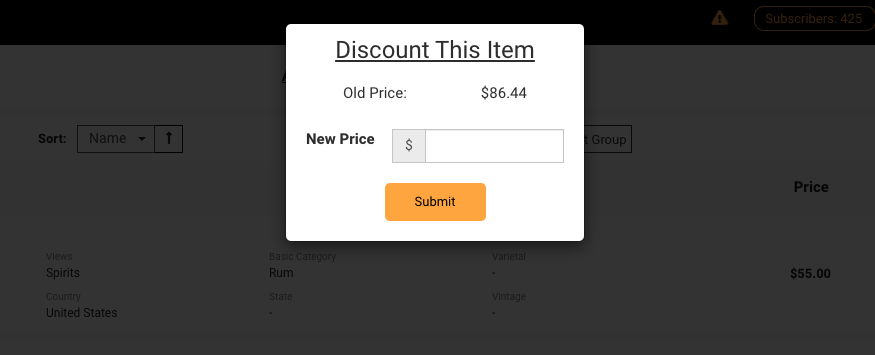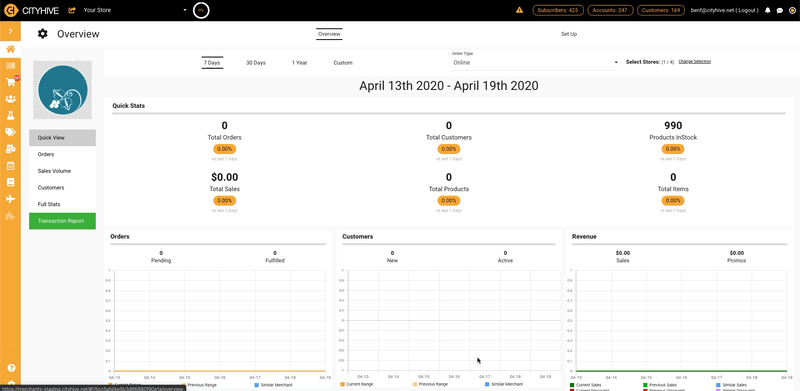 Note:
You can remove a discounted price from an item by reversing the steps above.