Advanced Inventory Management
Make Your Products Stand Out With Badges
Badges are a great way to highlight specific items or groups of items on your website.
When creating a product group and identifying the products within the product group, you can choose the name of the product group to be reflected on the products with a badge or without.
Example - with a badge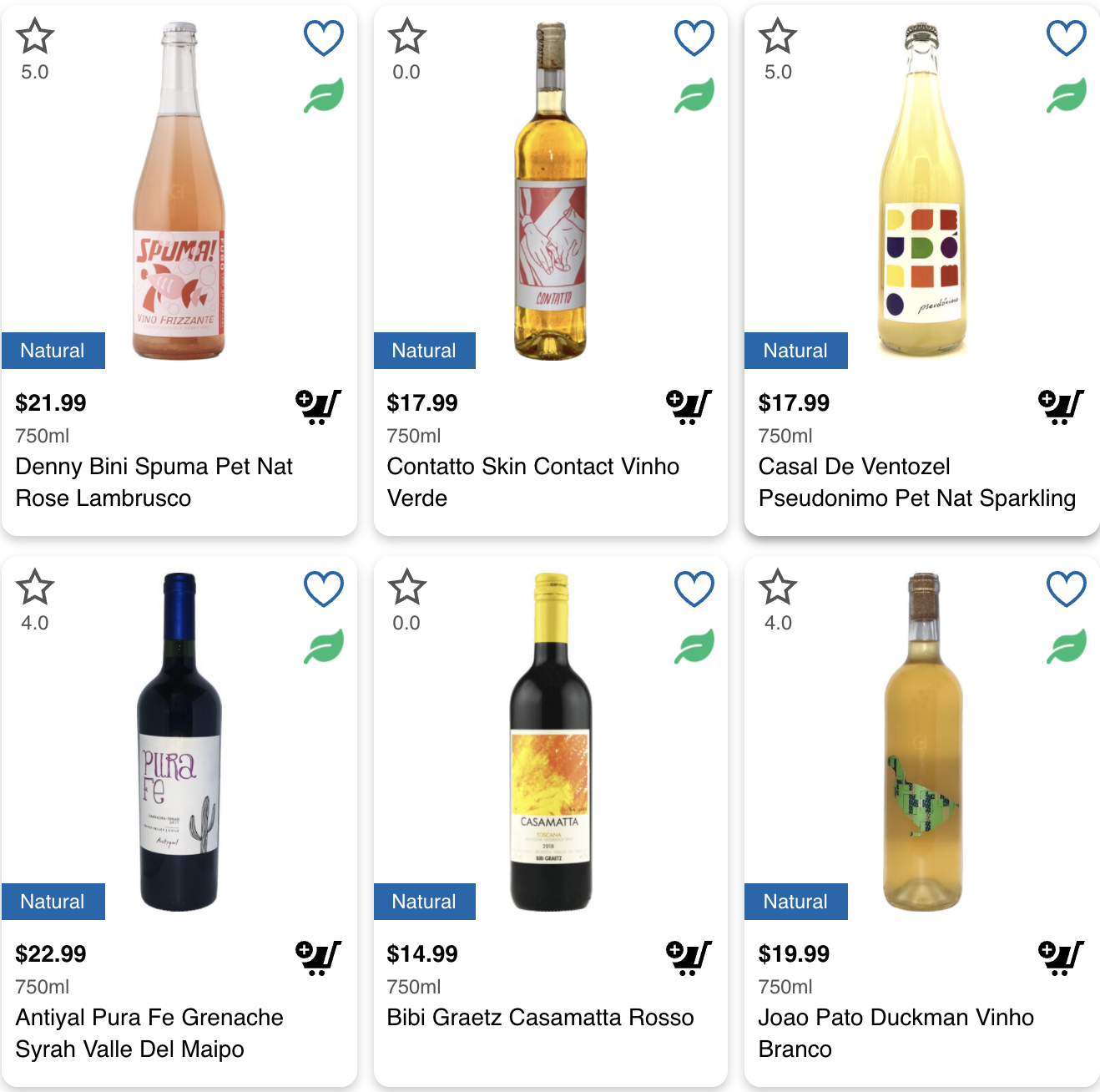 In the example above, the merchant has created a product group highlighting "Natural" wines and has the badge on display.
To turn on the badge icon within a product group all you need to do is active the "Show Badge On App & Website".