Add Rich Content to your product description pages and for syndication across City Hive's network of merchant and wholesale websites. You may add images, gifs, text, or video (via embedded YouTube link) and the content will automatically be syndicated to
all websites carrying the product with the same UPC.
Content can be added to specific pages, or product pages across one or multiple brands.
There will be a cost for this opportunity, beginning Dec 1, 2021. The pilot cost structure will be $0.50 per page view with an option to request a flat rate annual fee. To request a flat annual rate for your product content, contact
support@cityhive.net
To get started, go to Add Rich Content section of the Marketing Tab.

Provide a title for the content group (eg. the name of the product or promotion related to the content)

Then, define the products where you would like to see the content appear. The most common choice for this is to choose the field "Name", with the Operation "Contains" and the Value equalling the product name.

The products that apply will appear in the preview. (Note, this currently shows all product options associated with each product so may see multiple versions of the same product as well as a total number that looks high.
Learn more about Product Options here
.)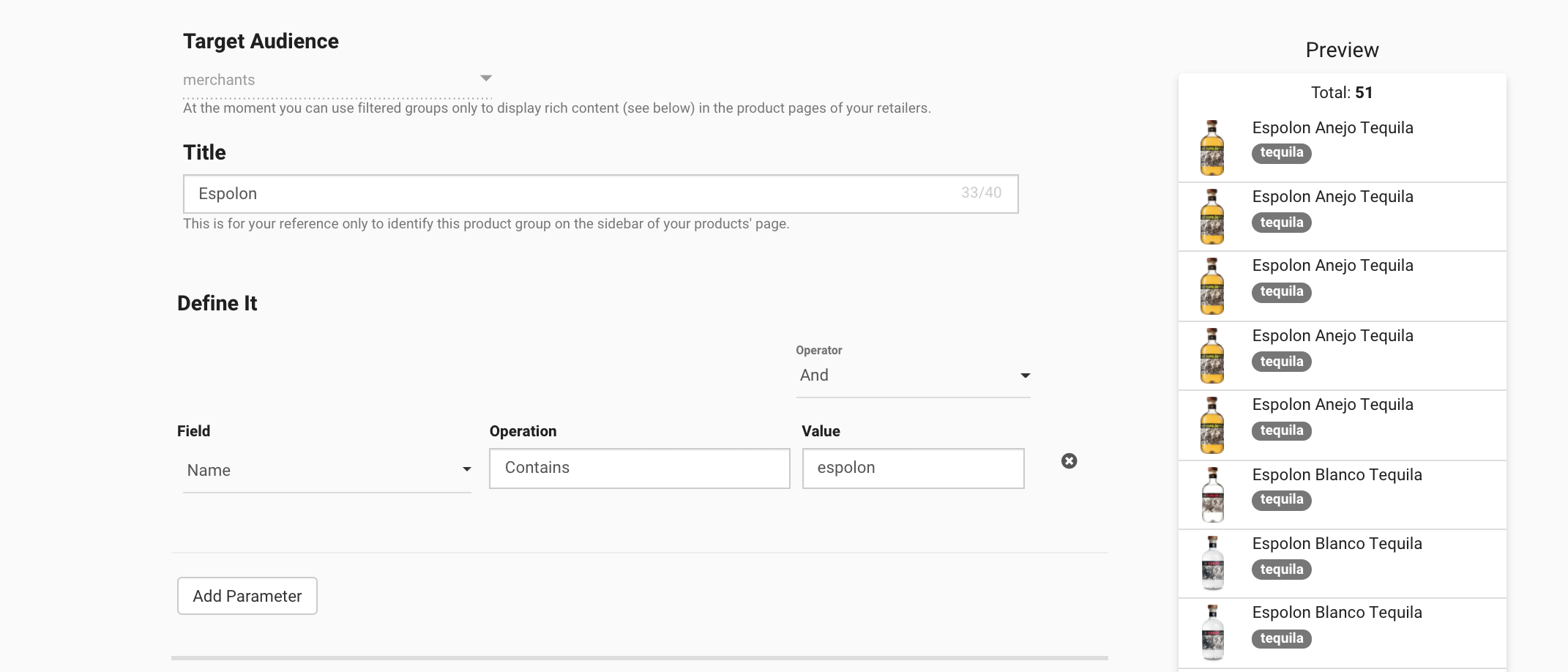 Drag and drop content blocks to build your Rich Content design.

Click on the content blocks to add or upload content.
Choose "Upload Content" to select images or gifs to add.

Once you are finished, click "Update" and creative will be instantly syndicated across the City Hive Network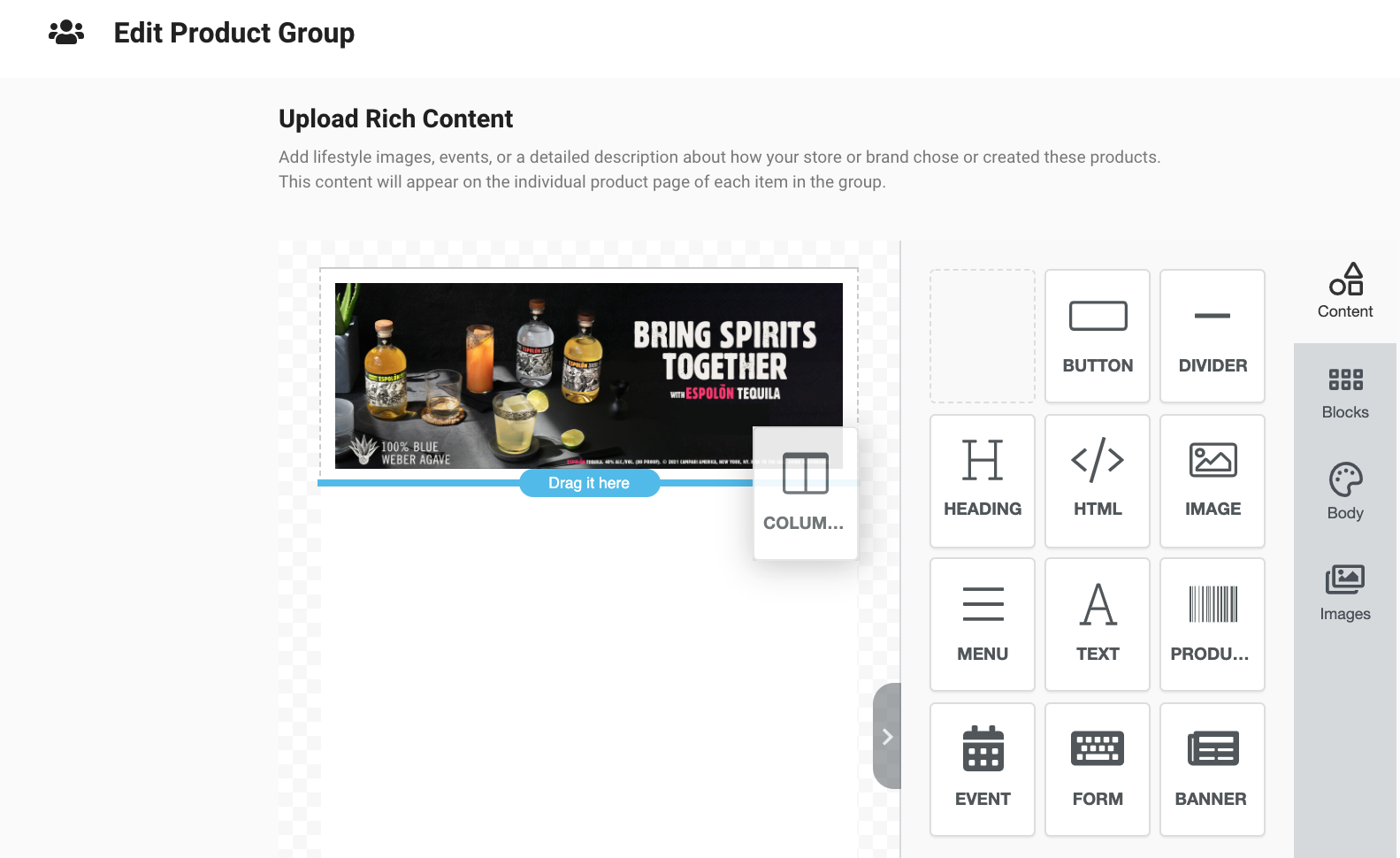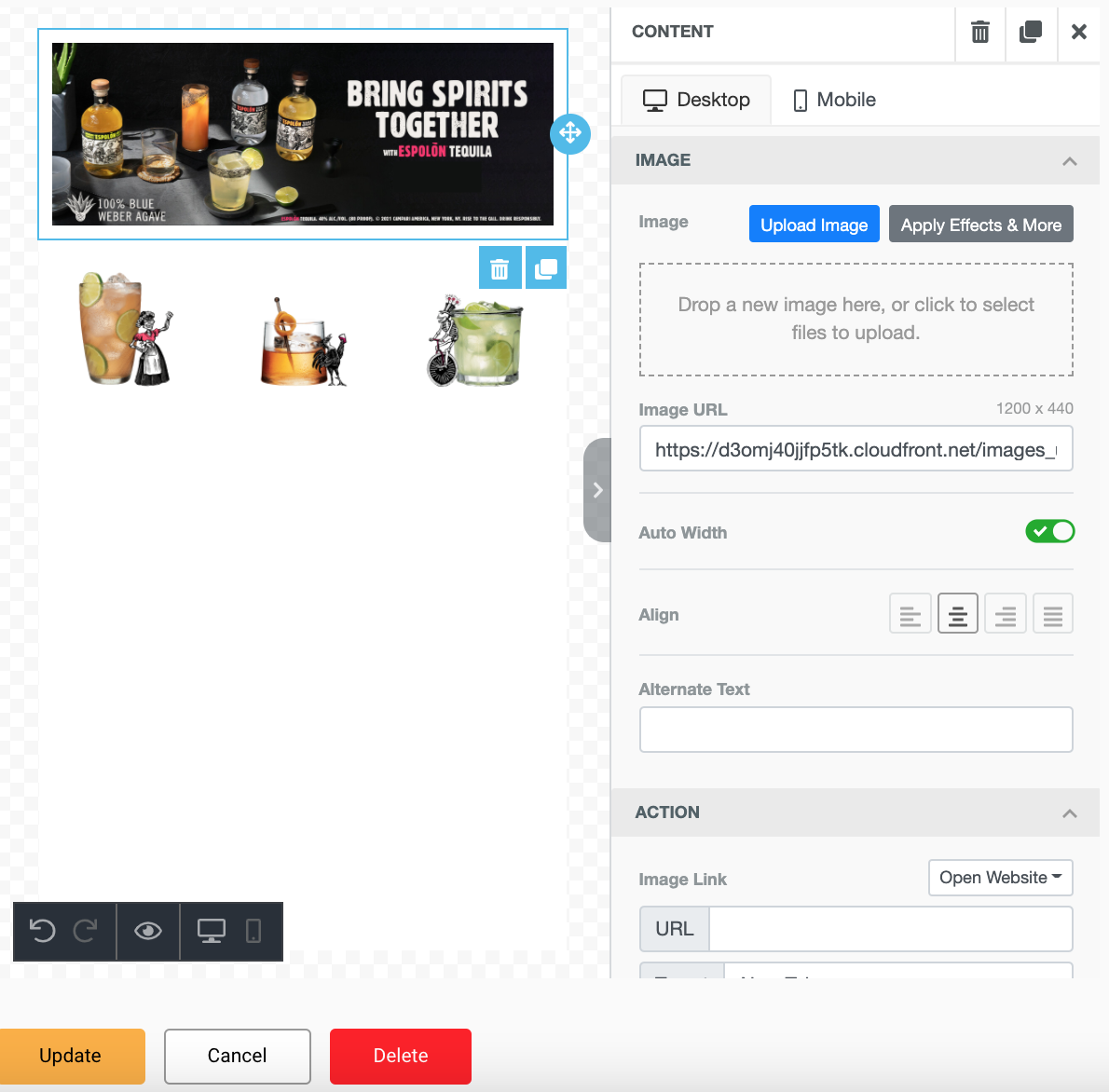 Example of Rich Content on a retailer's website: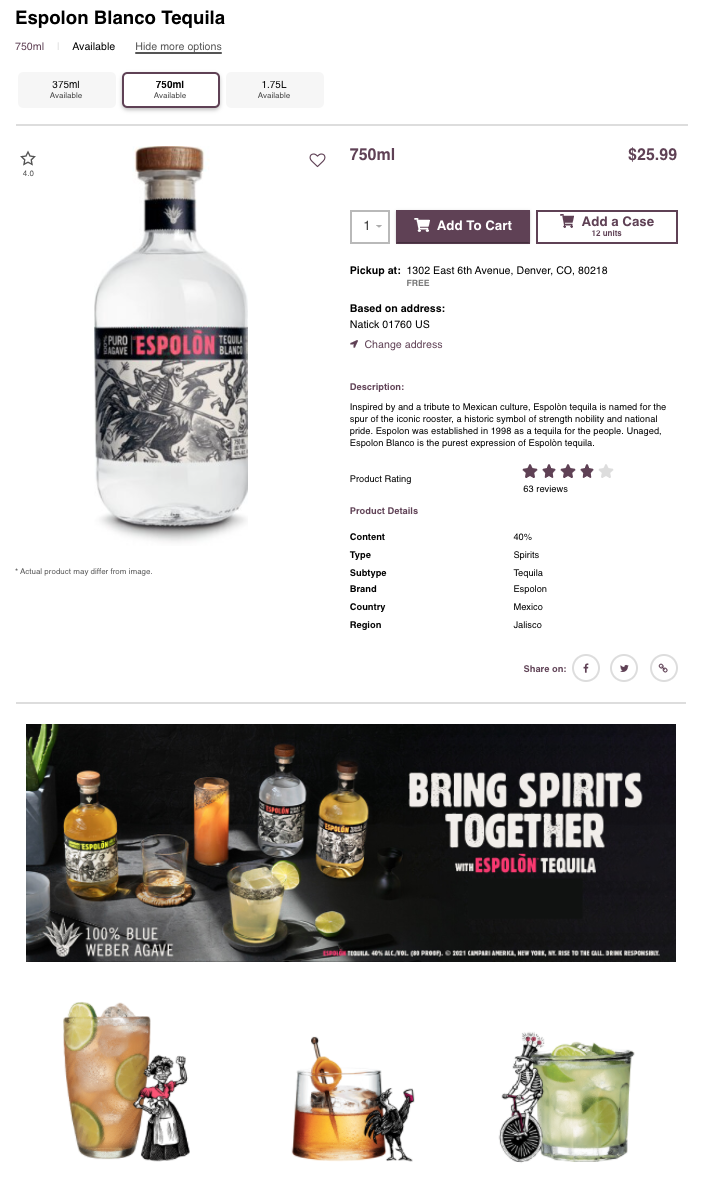 Troubleshooting:

If you upload content and do not see it appear on a City Hive retailer's website, this may be why....

1) Your product is not associated with a brand. For Rich Content to work, products must have a brand associated with them. If you check your product inventory and find the product's brand field is empty, you have two options:

Edit the brand field and add the brand name (this requires approval for the change to take place)

Re-add the product to your account (this change is immediate) with a brand association. To do this, click the yellow plus button in top right corner of inventory section of your supplier dashboard. It will prompt you to add a brand and then add UPCs associated with that brand.

2) The retailer is using their own unique store ID, rather than your UPC in their point of sale system. UPCs are used as unique identifiers, and Rich Content is only displayed on websites where UPCs are used for the product. In this case, you may contact the store and suggest that they change the item number to your UPC.

3) The retailer has opted not to show Rich Content. Ultimately merchants have full control over their own websites and some may choose not to show supplier Rich Content, or to display supplier Rich Content underneath their own store-created Rich Content. This is very rare.